How to Bleach Hair at Home (Step by Step Instructions)
This post may contain affiliate links, which means I may earn a commission if you decide to make a purchase through our links, at no cost to you. You may view the disclosure here.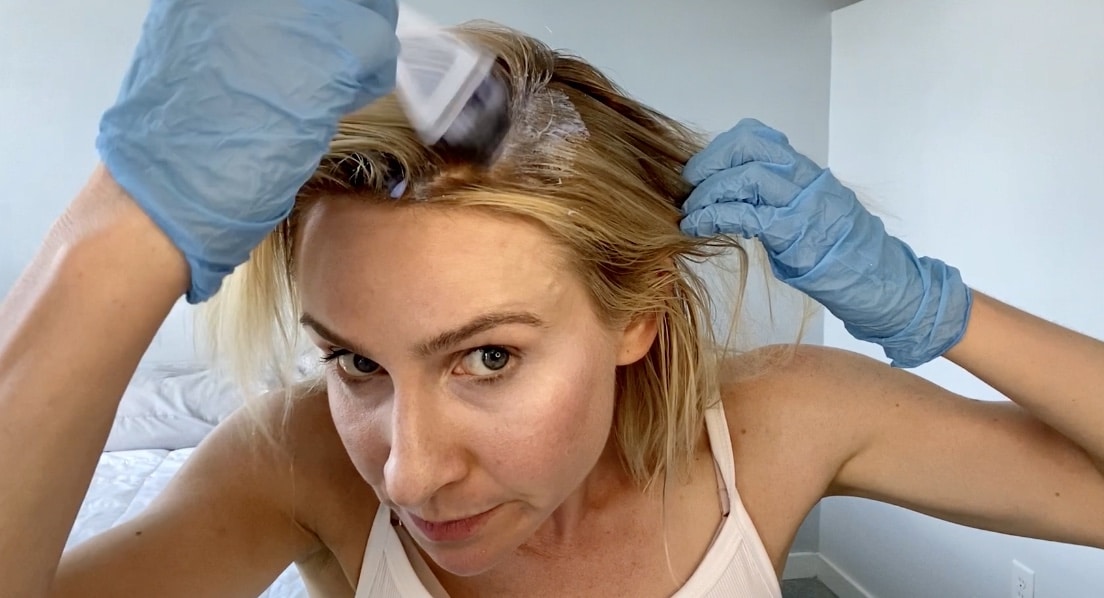 Before using toner to dye your hair blonde, you should bleach your hair to lighten it.
In this article, you'll learn how to bleach hair at home and how to prepare your hair for a toner.
You can dye your hair blonde WITHOUT bleaching it first if your hair is very light, but I wouldn't recommend it for women with darker hair. Check out this article to learn how to do that.
Continue reading to learn how to bleach your hair at home. You can do it yourself (DIY) without visiting a salon.
This post may contain affiliate links. View the disclosure here.
How to Bleach Hair at Home – How to Guide with Step-by-Step Instructions
Below are 5 easy step-by-step instructions to bleach hair at home.
Word of Caution: Test with a Sample of Hair First
Before bleaching your hair at home, it's best to do a TEST on a small strand of hair. Do a test once, and then you don't have to test again.
The first time I bleached and toned my hair, my mom cut off hair from the bottom of my head (where no one could see it!) and we bleached that strand of hair and toned it to make sure it would be okay.
Step 1: Buy the Supplies to Bleach Your Hair at Home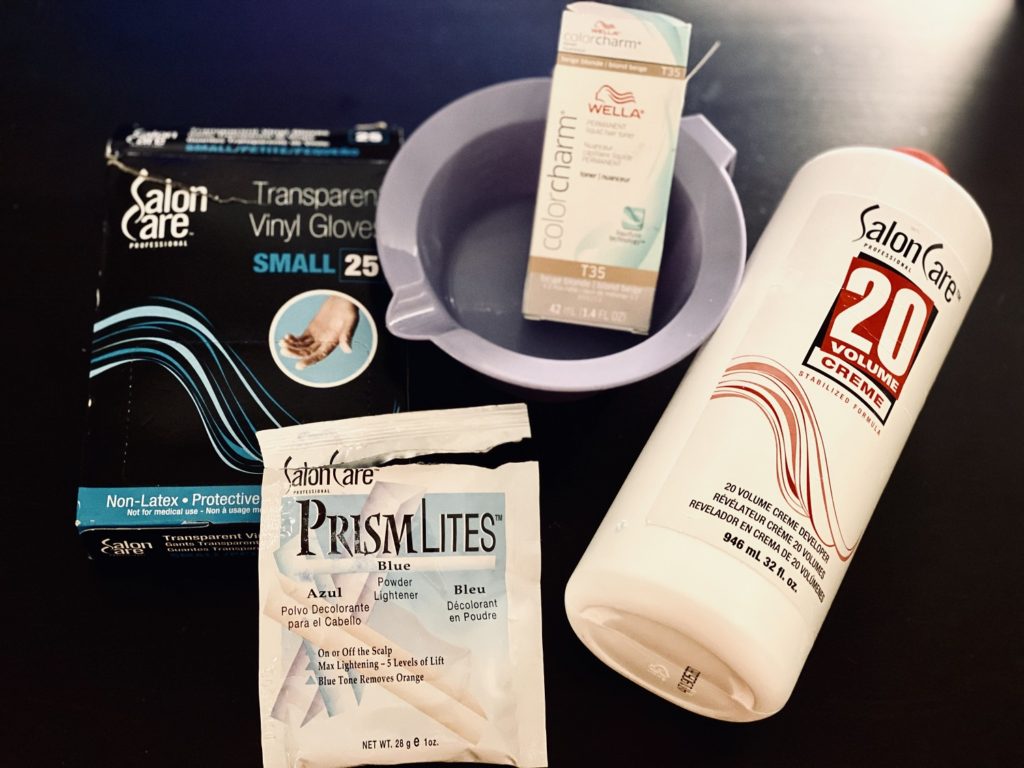 You'll need to buy the following supplies from Sally's or Amazon to bleach your hair at home.
Tint Brush for applying the bleach: On Amazon or at Sally's.
Mixing bowl: Purple hair color mixingbowl from Sally's.
Gloves: SalonCare gloves or any vinyl or latex gloves.
Optional: Buy a set on Amazon. You can also buy the tint brush, mixing bowl, and gloves in a hair dye color kit online.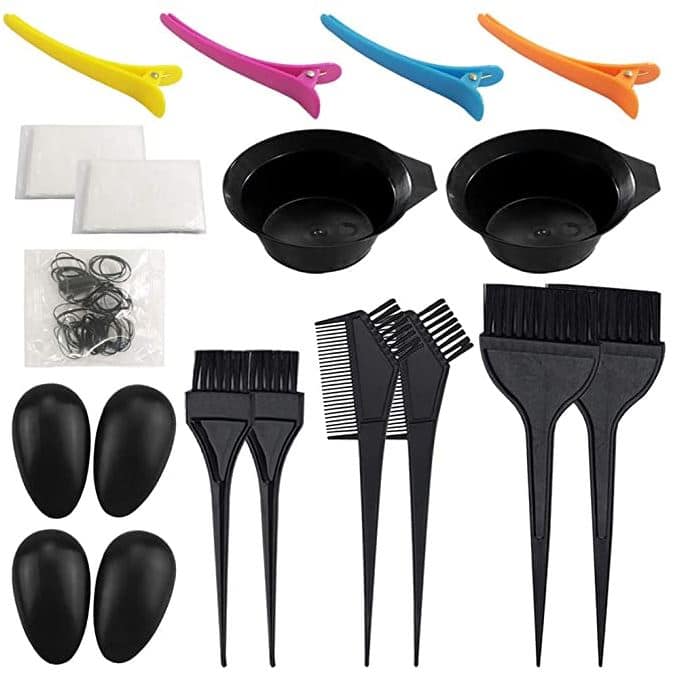 Applicator bottle. I use the $3 applicator bottle from Sally's. You can also get an applicator bottle on Amazon.
Bleach: PrismLites Blue Powder. (Buy the 1 oz. package.)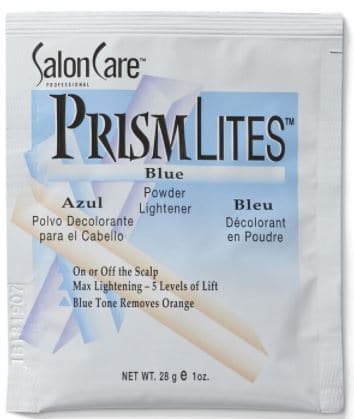 A Hairbrush, a Shower Cap, Hair-Ties or Hair Clips, Shampoo, and Conditioner
An Old T-Shirt You Don't Mind Messing Up!
(Plus buy a toner to apply after bleaching your hair! Otherwise, you'll end up with hair that looks like a yellow banana!)
Step 2: Apply Bleach to Hair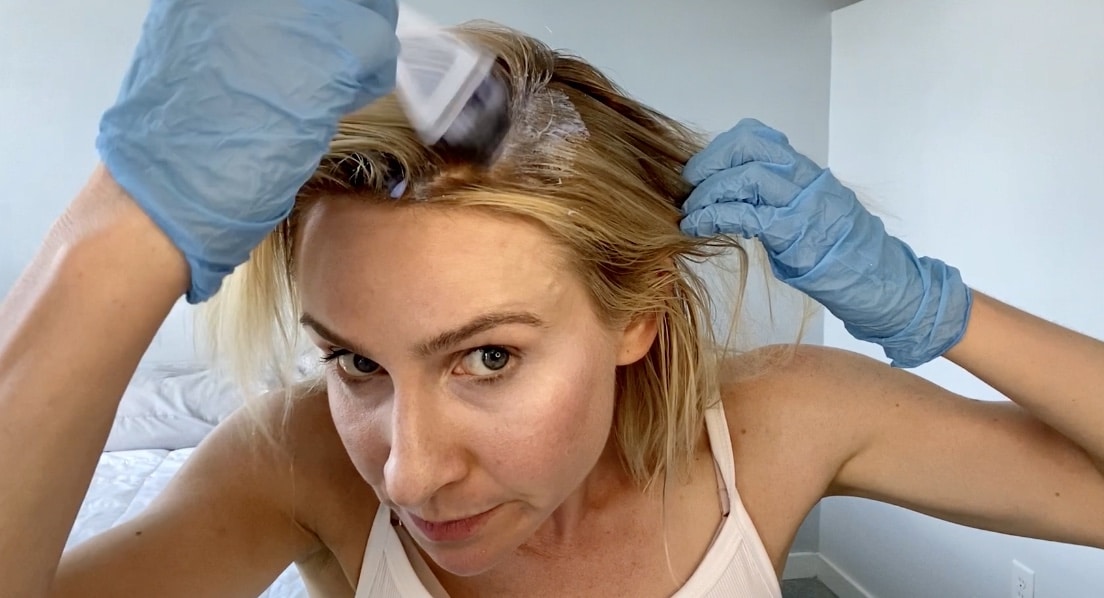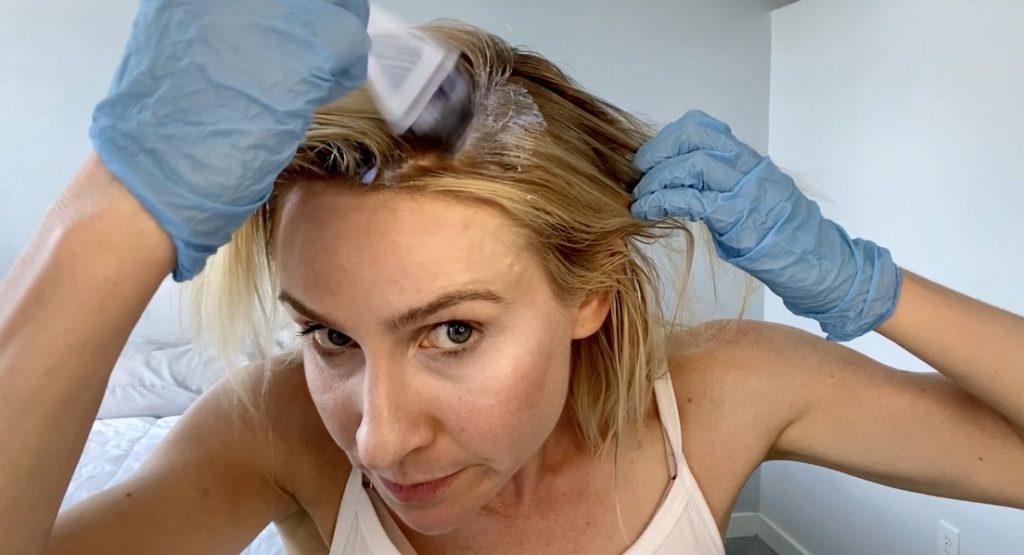 Mix 1 scoop of the Prism lights Blue powder with two scoops of the SalonCare 20 volume developer in a mixing bowl.
Put on your gloves.
Apply bleach to the roots of your hair.
Dip your gloves into the bleach mix and apply to the back of your hair.
Step 3: Put on Shower Cap and Wait 25-30 Minutes
After you've added the bleach, put on a plastic shower cap and wait 25-30 minutes.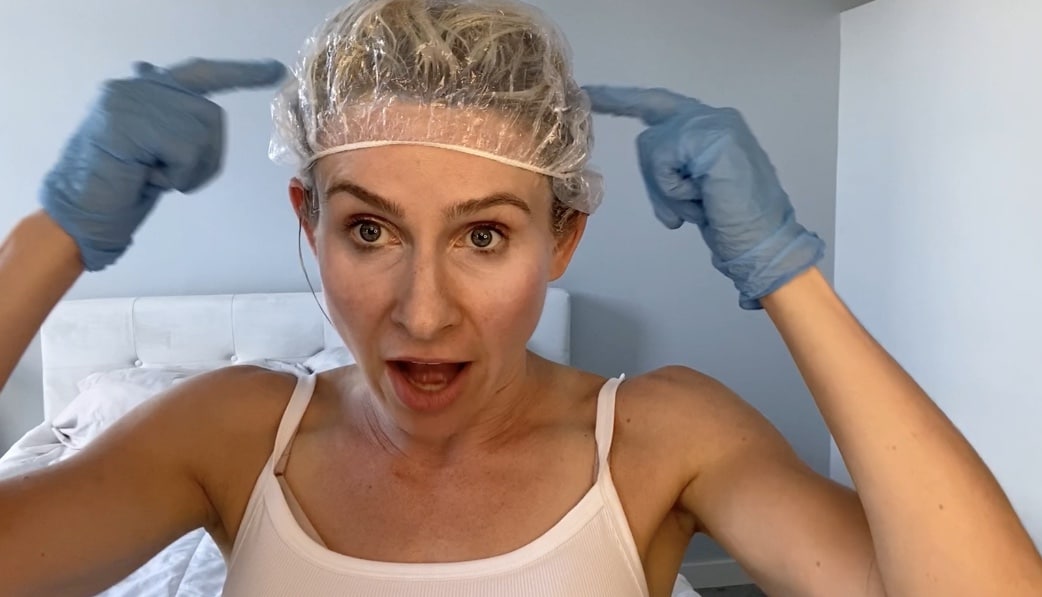 Step 4: Rinse Out Bleach with Shampoo
Remove the shower cap.
Don't be concerned if your hair turns blue or green after 25-30 minutes!
Here's a video of what your hair will look after 25 minutes.
Rinse out the bleach in the shower by shampooing your hair.
(It does not need to be purple shampoo.)
I use the L'Oreal Sulfate free shampoo.
Yellow Hair: Your hair will be bright yellow after rinsing out the bleach. This is a good thing and completed expected!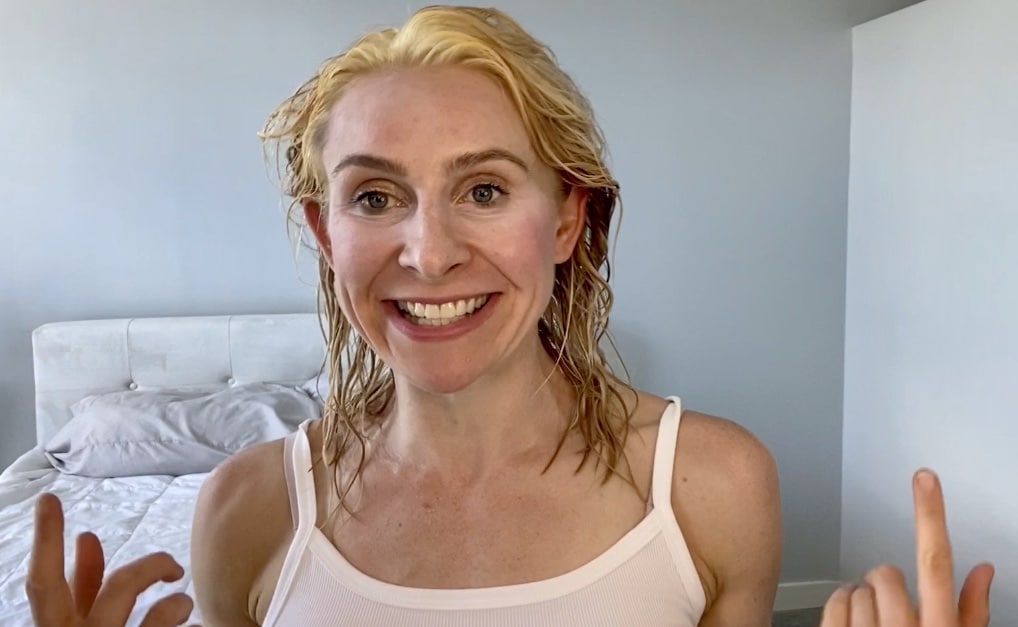 Step 5: Add Toner to Hair
After completing steps 1-4, you are ready to add toner to your hair!
You can choose any color of Wella toner. I personally love Wella T27 and Wella T35.
Wella Toner Guides
Check out these articles to see the different Wella toner colors on Christina Marie.
Video to Learn How to Bleach Hair at Home?
Watch this video from Very Easy Makeup to learn how to bleach your hair at home. And please subscribe!!
How to Apply a Toner (After Bleaching Hair at Home)
If you want to learn how to apply toner, check out this video on the Very Easy Makeup YouTube channel. (Skip to 13:30 minutes into the video).
Summary
In summary, it's surprisingly easy to bleach your hair at home. First, you'll need to buy the key supplies (developer, bleach powder, and toner). Then, you'll need to mix the volume developer with the bleach powder in a 1:1 ratio. Apply the bleach mixture to your hair, and wait about 20 minutes. Then, rinse out the bleach mixture with shampoo and apply your toner!
More Hair Color Guides
Toning Hair at Home Tips and FAQs
T18 Toner with Before and After Results