8 Affordable Christmas Gift Ideas for Gay Brother
This post may contain affiliate links, which means I may earn a commission if you decide to make a purchase through our links, at no cost to you. You may view the disclosure here.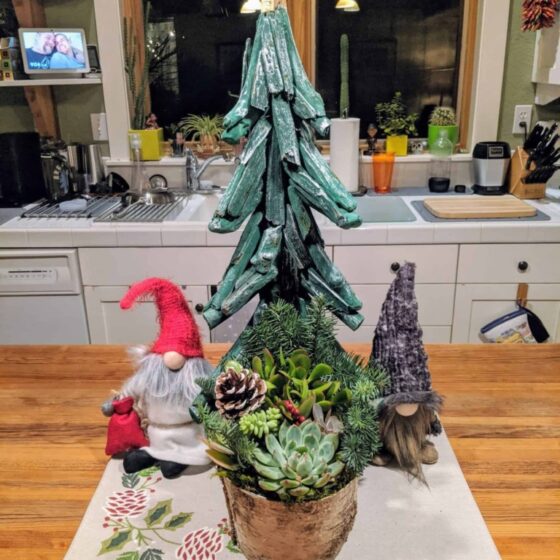 Gift Ideas for Gay Brother
"What's a good Christmas present for your gay brother who is in his late 30s?"
Each year, I struggle with what to get my brother for Christmas. He's 36 years old, and not into football, watches, golf, or wallets. Same case for his boyfriend.
What's a good Christmas present for a man in his 30s or 40s? Don't worry sister. I got you covered.
This guide is all about the best Christmas gifts for your gay brother (or a gay guy friend!).
These are gifts that I have given my gay brother and his boyfriend each year. The presents below are Christmas gifts that my brother has specifically asked for!
P.S. You may also want to check out these gifts for teen boys and these gifts for teenage girls.
If you prefer to shop in-person vs. online, you may also want to check out this guide with the best places to go Christmas shopping for men in Atlanta.
Best Christmas Gifts for Gay Brother
Alright, let's dive right in! Below are easy and affordable gift ideas for gay brother. These gift ideas also work for birthdays!
1. Best Christmas gift for a man in his 30s who likes simple things: Cutting board
Seriously, don't laugh. My brother asked for a cutting board last year.
Specifically, a cutting board that is NOT made of wood. I found these colorful nonslip reversible cutting boards from Crate & Barrel and bought them in three colors for my brother.
Williams Sonoma also offers synthetic multi-color cutting boards.
2. Best gift for your clean-cut 30-year-old brother: Origins face products
Since just buying shaving cream sounds lame, I recommend pairing the gift with the Origins face cleanser and the Origins charcoal mask.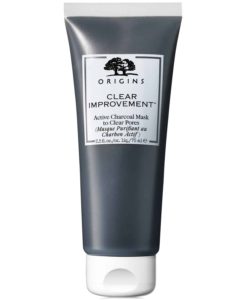 3. Best Simple But Nice Gift for Gay Brother: Fancy Shaving Cream
My brother loves the Origins shaving cream.
At $20 for 5.0 oz., it's a luxurious shaving cream. But definitely worth it. The Origins Blade Runner shave cream is great for men with sensitive skin and has a masculine scent.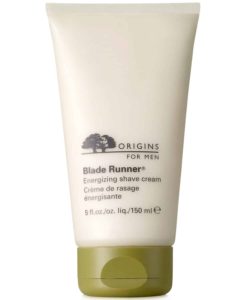 4. Best holiday present for a gay man who hates stuff: A plant from Etsy
This year, I bought my brother's boyfriend a Christmas plant from Etsy. I chose the Christmas Succulent Planter in Birch Pot.
My brother's boyfriend sent me a picture of it. It looks even better in person!
This succulent is sold by PlantCraftingCo. Check out PlantCraftingCo on Etsy for additional plants for sale.
Etsy also has other cheerful plants that make great gifts for gay men, like the cheerful Lucky Cat planter.
I personally bought this for my brother's birthday, and it looks just like the picture in person!
If you live in the same town as the man in your life, check out Trader Joes, IKEA, or Home Depot for plants. Trader Joes gets in new plants weekly and they make great Christmas gifts for both men and women (and housewarming gifts too!).
5. Best Christmas present for your outdoorsy, gay brother: REI Gifts, like a mini pocket blanket
My brother lives in Portland, OR and loves weekend hiking trips. He's a big fan of REI, and REI offers a variety of cool, relatively inexpensive Christmas gifts for men.
While visiting my brother one summer, we stumbled upon the Matador Mini Pocket Blanket and my brother fell in love. It's so cute, and small. For only $20, it's a great Christmas present.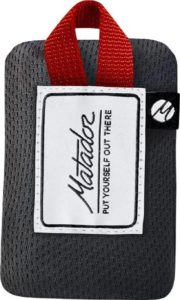 Not loving the mini pocket blanket? REI offers other great gifts for men. Some of my favorites are below.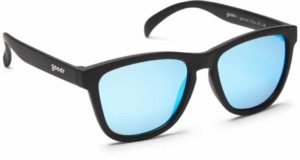 6. Best Christmas present for your brother if he is feeling stressed: Aromatherapy diffuser with oils
Refer to my article titled, "How to Reduce Stress with Aromatherapy" to see why I love aromatherapy diffusers. This year, I bought one for my brother during Amazon Cyber Monday. I went with the "ultimate" aromatherapy diffuser for my brother's Christmas present since it has both the diffuser and 10 essential oils. For $40, the aromatherapy diffuser by Pure Daily Care is a good choice.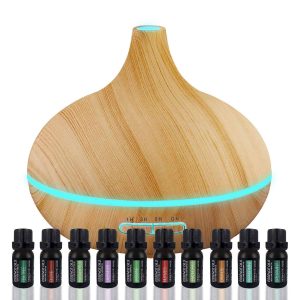 7. Cutting Board or Cheese Board
If you are feeling fancy, you can even get a monogrammed cutting board or a cheese board.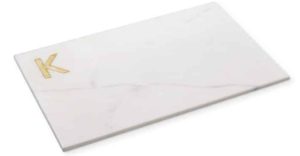 8. Best holiday gift for active brothers: Workout clothes from Marshalls and TJ Maxx
Again, I know this sounds like a boring present. Workout clothes. Really?! But yes – that's what my brother likes and asked for last year.
Go to your local TJ Maxx or Marshalls, and search for workout shirts. I buy my brother long-sleeved shirts and running hoodies from there, and he loves them. Chose the wrong color or size? Just include a gift receipt so that your brother can return and swap the item.
Below are just some of the men's workout clothes available at TJ Maxx to give you an idea of what you could buy your gay brother for Christmas at TJ Maxx.
More Gift Guides for Everyone on Your List
You may want to check out this master guide with gift ideas for everyone on your Christmas list!