How to Get Into a Sorority | Join Your Dream Sorority!
This post may contain affiliate links, which means I may earn a commission if you decide to make a purchase through our links, at no cost to you. You may view the disclosure here.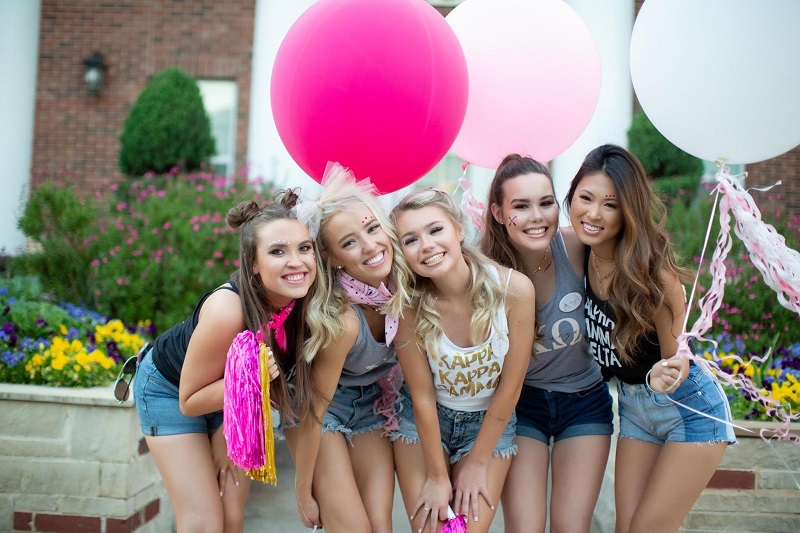 Sorority rush can be a bit overwhelming. Actually, it can be really overwhelming.
The whole recruitment process is complicated and a big mystery. However, it is possible to get into the best sorority on campus. You just have to know what to do! Continue reading to learn how to get into a sorority.
Below you will find sorority rush advice, tips on how to get into a sorority house, sorority recruitment tips, and recruitment sorority advice.
This post contains affiliate links. View the disclosure here.
15 Sorority Rush Tips & How to Get Into a Sorority
Follow these tips, and you'll be on your way to getting into your first pick for the best sorority on campus.
Alright…here are quick tips on how to get into a sorority.
1. Network BEFORE Rush
Before rush even STARTs, get to know 1-2 girls in your favorite sorority. If someone knows you personally, they can "vouch" for you.
You want to have one girl (at least!) who really LOVES you and wants you to be in the sorority.
So become friends with a sophomore or junior before rush even starts and let her know how excited you are about joining a sorority.
2. Clean Up Your Social Media Profile
Your social media profiles WILL get scrutinized.
Make sure your pictures on Facebook and Instagram are attractive, appropriate, and reflect the best version of you.
Delete any posts that may be polarizing too.
You may also want to delete any comments that are politically or religiously charged.
3. Go Shopping…NOW
Sorority rush has different themes for each day, which means different outfits.
You'll likely need a GREAT pair of jeans for the first or second day. You'll need a formal dress for Bid night.
Don't wait until the last minute to find a flattering black dress for Bid Day. Go shopping now.
Lulus has LOTS of cute black dresses that are perfect for pref night.
4. Get Your Nails and Hair Done
I'll be honest with you…I don't get my nails done on a regular basis. And I rarely curl my hair.
But…you want to make a great first impression during rush.
So go ahead and get your nails done professionally at a salon.
It's worth the extra 15 minutes to curl your hair too. I swear by the BaBylissPRO straightener.
It's expensive but it's the best tool for curling your hair.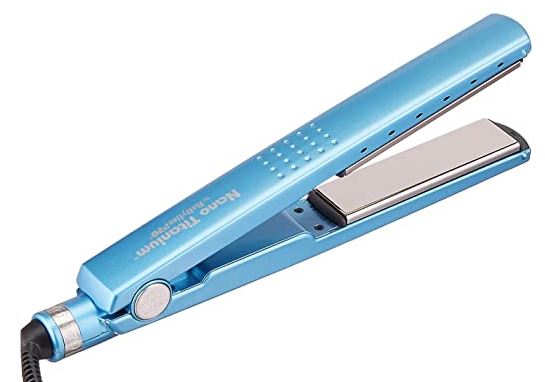 5. Make a Great First Impression
Sorority rush is kind of like applying for a job…and good practice for job interviews too!
You want to make a great first impression the second you walk into the door.
So give a firm handshake, make eye contact, and give a big smile.
You may want to check out this AWESOME YouTube video by Vanessa Van Edwards on how to make a great first impression.
People notice your teeth, so it wouldn't hurt to whiten your teeth before rush. I personally love these Crest whitening strips.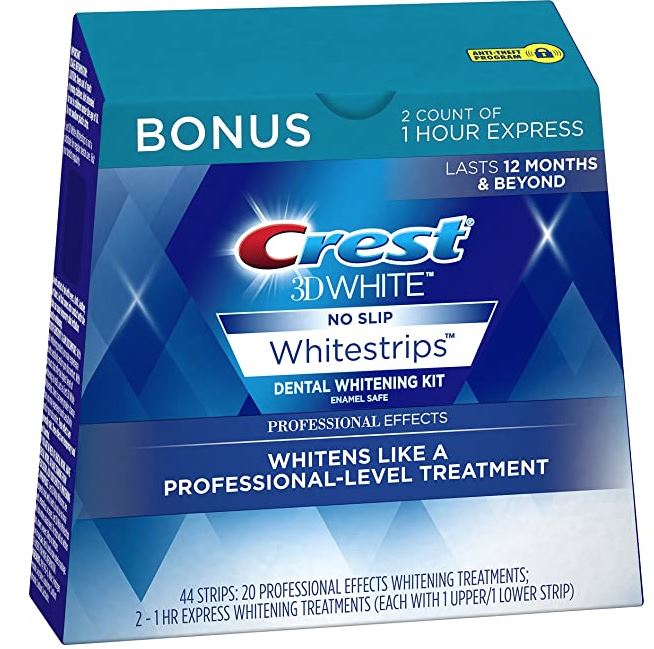 6. Be Positive
It's easy to complain about things…the weather, school work, or rush being SUCH. A. PAIN!
Don't complain though. Be positive when talking to sorority girls. People like positive people.
7. Don't Criticize ANYONE or ANY Other Sorority
You never know who is friends with who, so don't say anything bad about another girl or about another sorority.
That's just bad form.
8. Talk About Your Hobbies
Sororities look for girls who will contribute to the sorority and bring diversity, so talk about yourself!
If you like acting, volunteering, or sports…talk about it.
It's not easy for sorority women to remember each and every girl that walks in during rush, so you want to be memorable.
Share what makes you unique.
9. Talk About How You Will Contribute
Sororities want girls who will contribute to the sorority and make it better.
If you want to be treasurer within the sorority or lead the social events, speak up.
To get into the best sorority, you'll need to show that sorority how you will make the sorority better.
10. Be Clear on Why You Want to Be in That Particular Sorority
Getting into the best sorority is like getting into college…you want to explain why THAT particular sorority is your number one choice.
So do your research and explain why you would LOVE to be in not just any sorority, but this particular sorority.
If a sorority is your number one choice, then share that!
11. Share Any Greek Affiliations
If your mom, sister, cousin, or best friend is in the sorority that you are rushing for, share it!
12. Relax and Try to Be Yourself
Recruitment and rush are super stressful. Try to relax and be yourself.
Before you walk into a sorority house, take big deep breaths to calm down.
13. Share 2-3 Fun Facts About Yourself
It can be a bit hard for sorority sisters to remember one girl vs. the next.
Try to share 2-3 fun (and unique!) facts about yourself to stand out.
Did you do stand-up comedy in college?
Do you absolutely LOVE theater?
Did you own a dog walking business in high school?
Share what makes you unique and memorable.
14. Wear Natural Looking Makeup
Don't go crazy with your makeup for rush/recruitment. You want to look like yourself!
Check out this YouTube video with very easy makeup tips. Or, check out this natural makeup guide for what you need.
15. Show Interest
You may be tempted to talk all about yourself during recruitment. You definitely want to talk about yourself, but you should also ask questions!
Studies show that people like people who are interested in them vs. interesting themselves.
So write down a list of 4-5 questions to ask each girl. You could ask about her favorite thing about being in a sorority, what she did over the summer, or what she is studying in school.
How to Choose the Perfect Sorority on Campus
Joining a sorority is a great way to make lifelong friends and get involved in your college community. But how do you choose the best one for you? Start by keeping an open mind during the recruitment/rush process. Don't just go for the most popular sorority on campus - follow your instincts and keep your options open. After all, you're likely to find amazing people in any sorority you join.
To help you make an informed decision, do some research before rush week. Talk to current sorority members and ask them about their experiences. What do they like about their sorority? What events or programs do they organize? How do they support their members?
Remember that each sorority has its own unique personality and culture. Some sororities may be more focused on athletics or academics, while others may be more social or service-oriented. Consider what you're looking for in a sorority and choose one that aligns with your interests and values.
Extra Tip: Attend as many sorority events as possible before making your decision. This will give you a chance to get to know the members and see if their vibe is a good fit for you.
Another Extra Tip: Don't base your decision solely on the sorority's reputation. What matters most is how you feel when you're with the members and whether you share their values and goals.
Summary: How to Get into a Sorority
In summary, it is possible to get into the best sorority in campus...you just have to know what to do! Start networking and getting to know the girls before recruitment even starts. Show your interest and act interested! Then, a week or two before rush, make sure to clean up your social media profiles and go shopping/get your nails done. Lastly, during recruitment itself, act interested, ask a lot of questions, and have 1-2 things that are unique and memorable about you!
What Are Your Sorority Rush Tips?
Are you already in a sorority? If so, please leave a comment below to share your sorority recruitment tips and your tips on how to get into a sorority. I'd love to hear your thoughts!
More College Articles by Very Easy Makeup
Liked this article with tips on how to get into a sorority in college and how to get into the best sorority on campus?
Check out these college guides too!