50 Easy College Party Themes for the Best Party
This post may contain affiliate links, which means I may earn a commission if you decide to make a purchase through our links, at no cost to you. You may view the disclosure here.
Are you ready to throw a college party that your friends won't forget? Whether you're part of a sorority or fraternity, planning a date night party, or just looking to host a fun get-together with friends, finding the right party theme is key. With so many options out there, it can be hard to decide which theme to choose. But don't worry, we've got you covered!
In this article, we've compiled a list of easy college party themes that are sure to impress. From classic themes like "Toga" and "Decades" to more unique ideas like "Disney Villains" and "90s Cartoons," you'll find something that fits your style and budget. So, let's get started and make your next college party a hit!
This post contains affiliate links. View the disclosure here.
50 Easy College Party Themes You'll Love
Here are 50 easy college party themes.
1. Cave Girls and Cave Men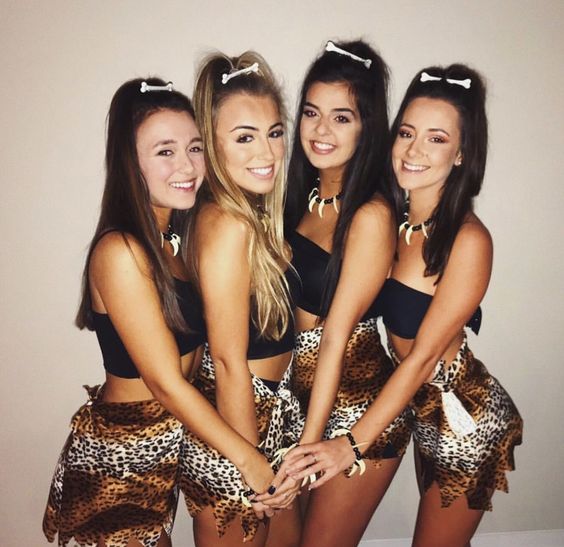 2. Pirates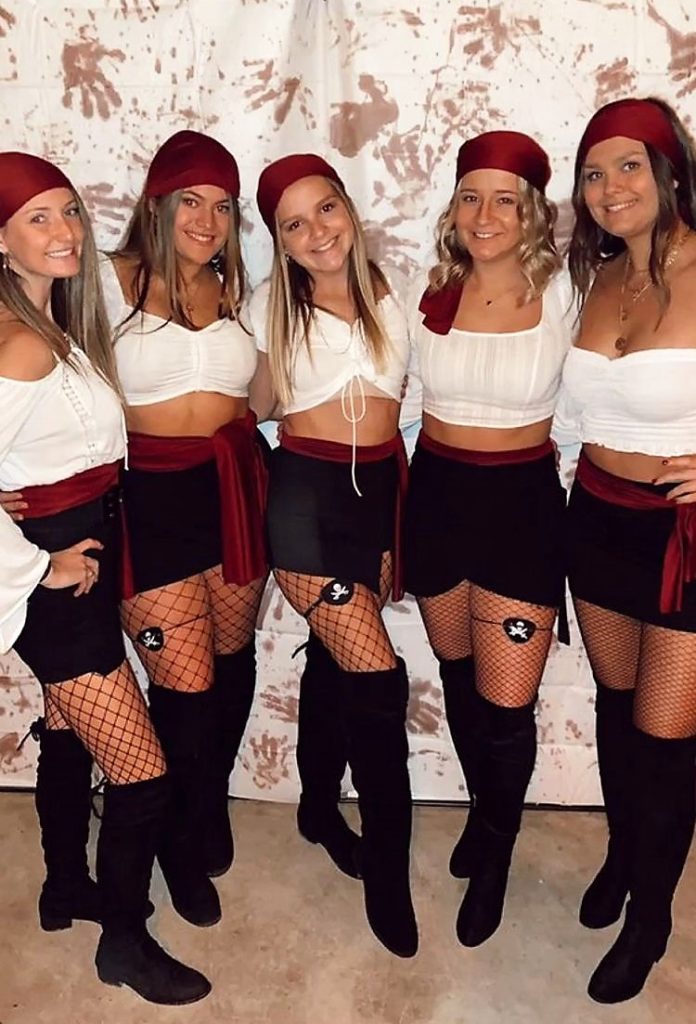 3. Jail Break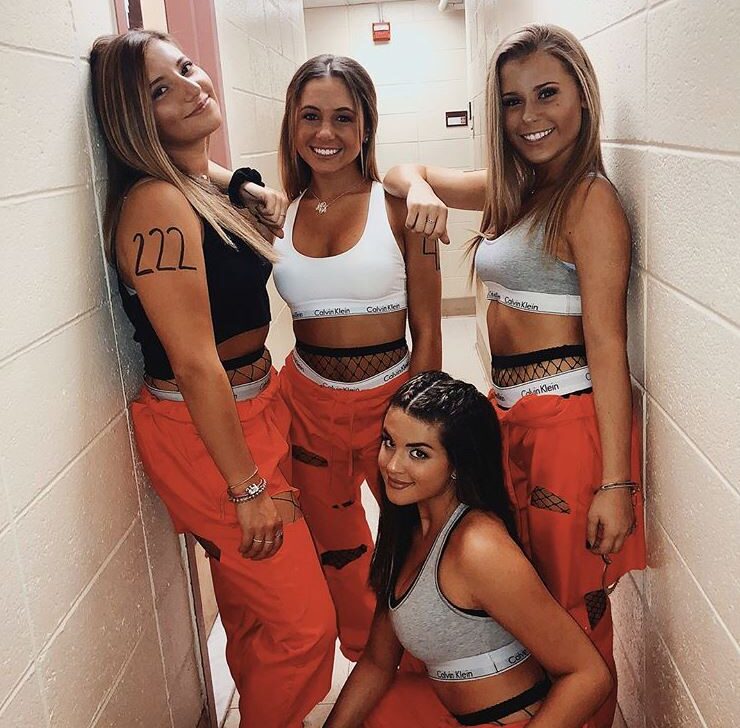 4. Country Club vs. Country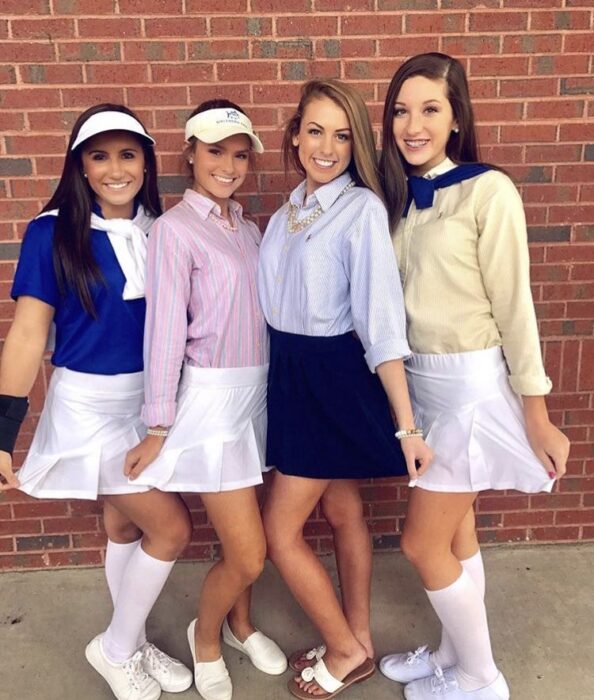 Give girls and guys the option to dress preppy or to dress country!
5. Disney Princesses and Villains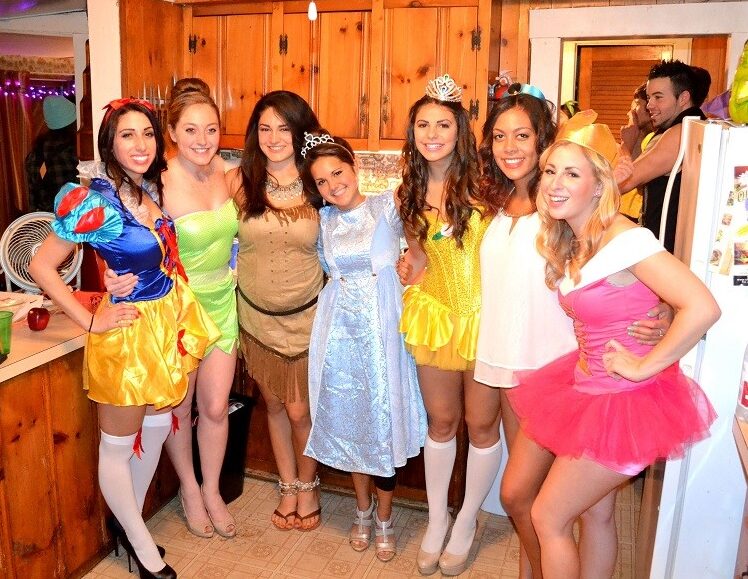 6. Superstar Athletes
7. Biker Guys and Girls
8. Hawaiian Luau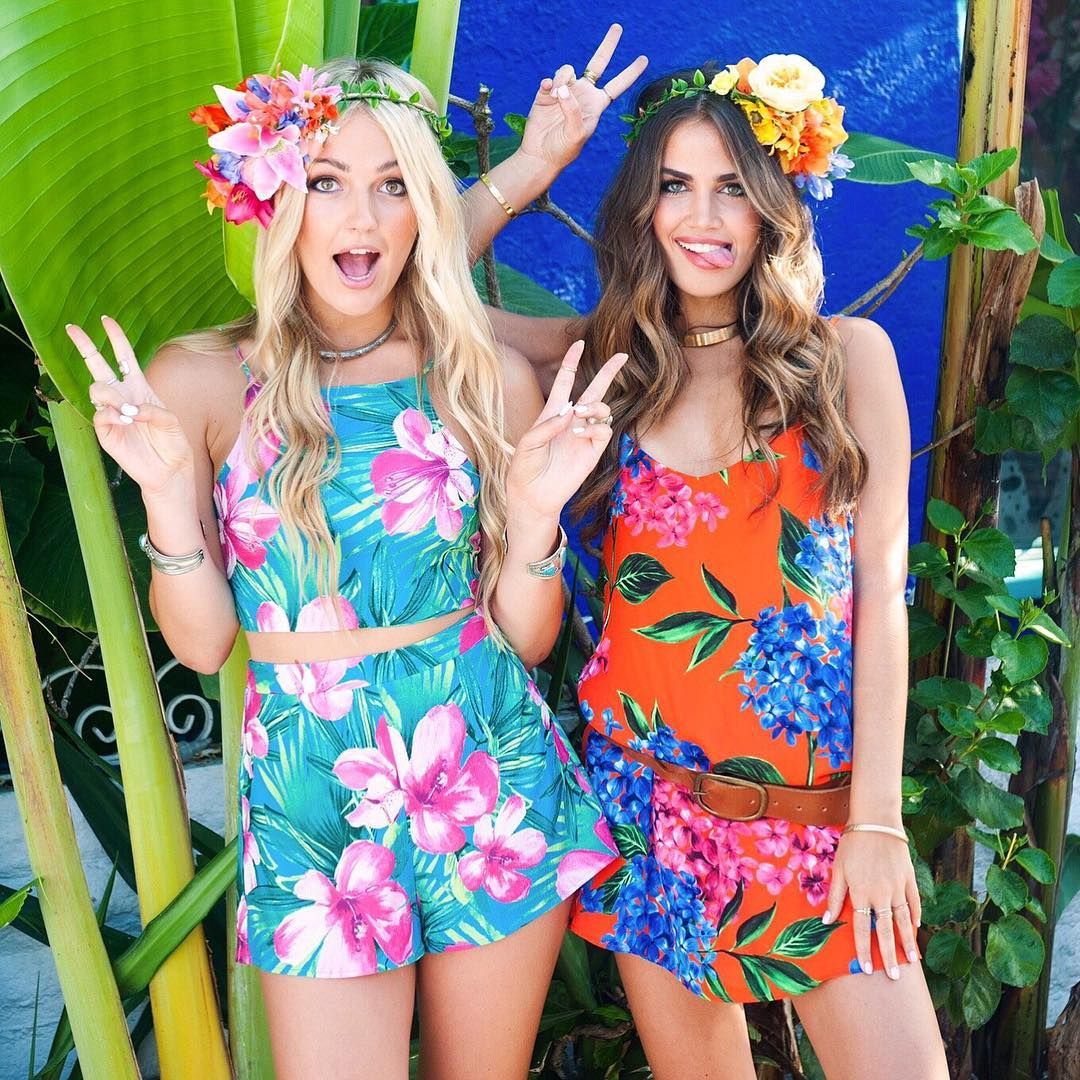 Outfits for a Hawaiian-Themed Party
Hawaiian Lua Party Supplies
9. Rock N Roll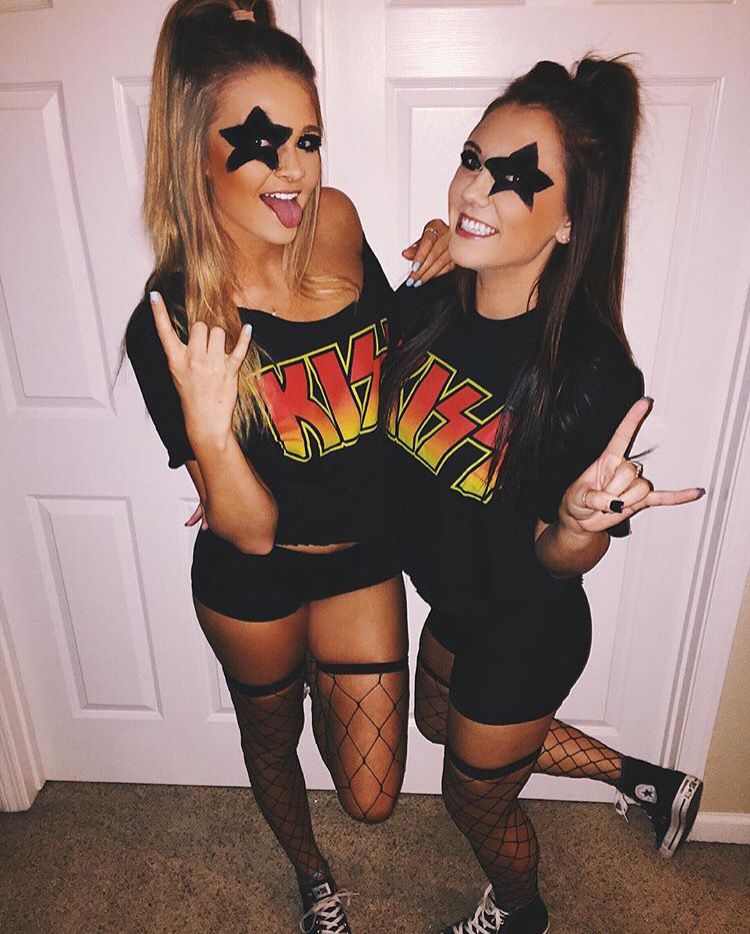 What to Wear for a Rock and Roll College Theme Party
10. Wild in the Jungle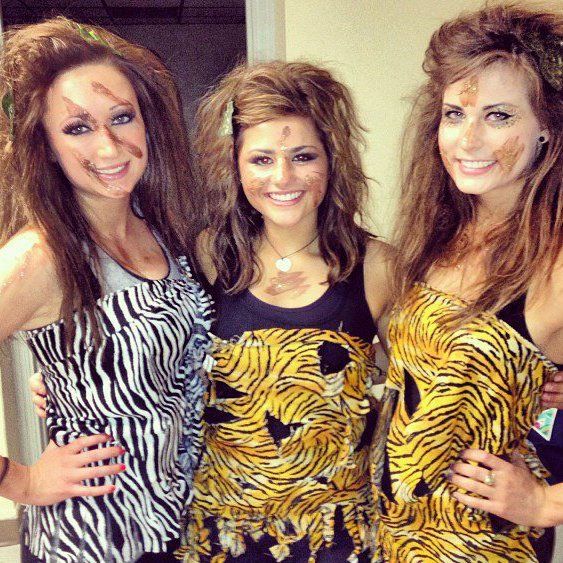 What to Wear for a Wild in the Jungle College Theme Party Idea
Jungle Decorations for a Sorority Theme Party Idea
11. Kentucky Derby
Outfits for a Kentucky Derby-Themed Party
Kentucky Derby Decorations
12. 80s Neon Party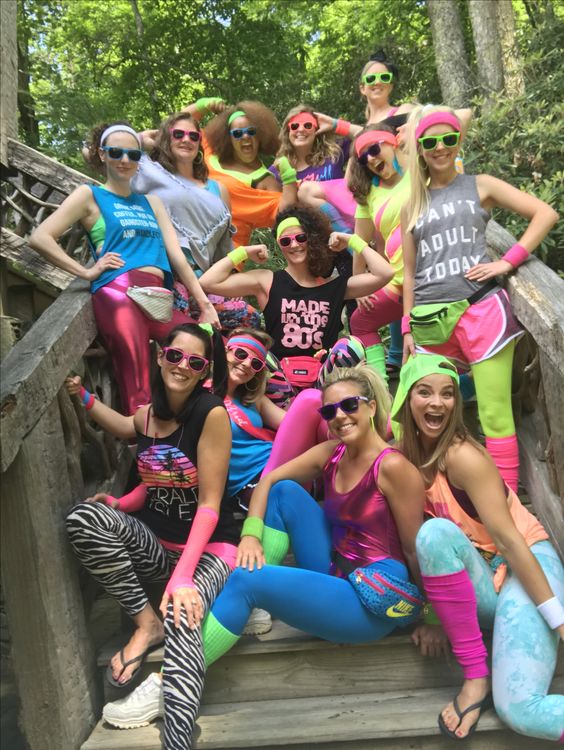 Neon Clothe to Wear for This College Party Theme
Neon Theme Party Decorations
13. Anything Camo Goes
Cute Clothes for a Camo-Themed Sorority Party
Camo Party Decorations
14. Cowboys and Cowgirls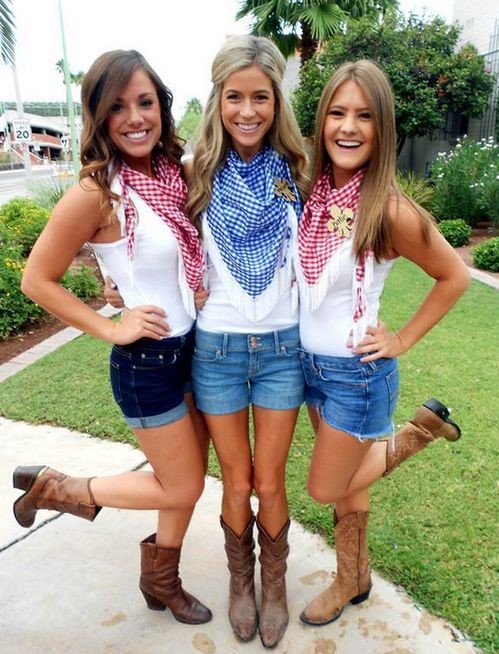 Western Party Outfit Ideas
Decorations for a Western-Themed Party
15. Space Cowboys and Cowgirls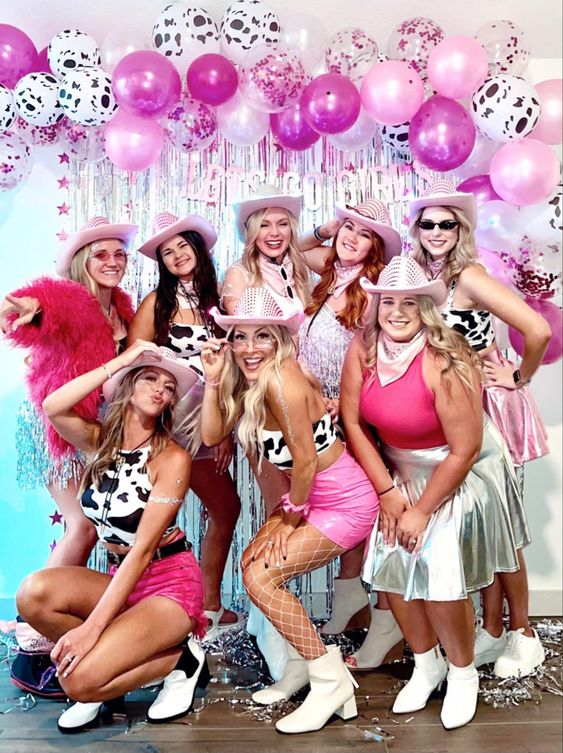 What to Wear to a Space Cowboy/Cowgirl Party
Space Cowboy Hats for Sorority Parties
Space Cowboy Decorations
16. 90s Flashback

What to Wear to a 90s Party in College
90s Party Decorations
17. I Love the 70s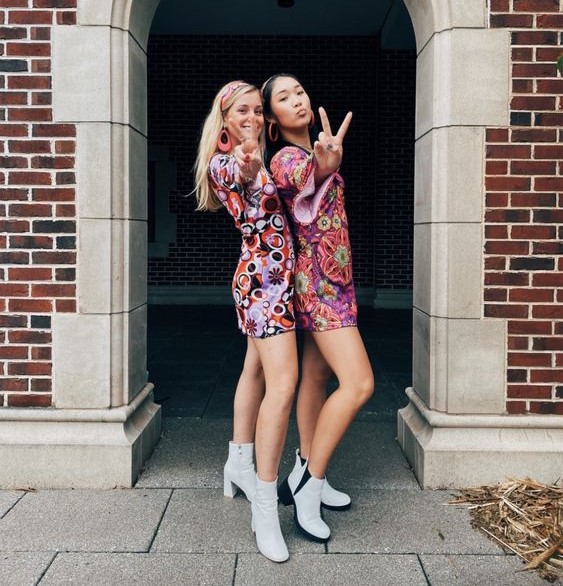 18. Demin Party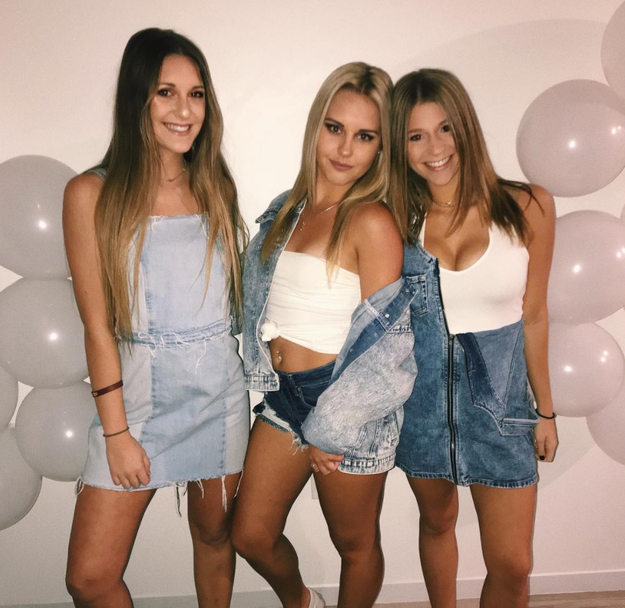 Have everyone wear denim shirts and denim jeans.
19. Stoplight Party
Green = single and ready to mingle. Yellow = questionable. Red = happily in a relationship.😉
20. Pajama Party
21. Anything But Clothes (ABC)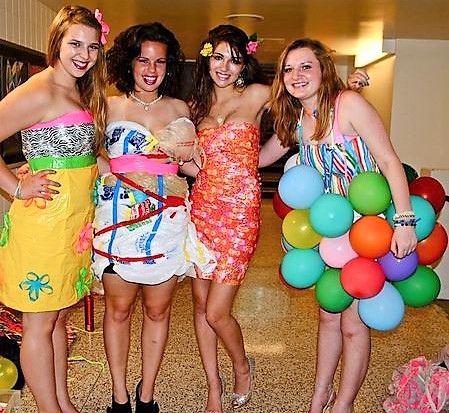 22. Toga Party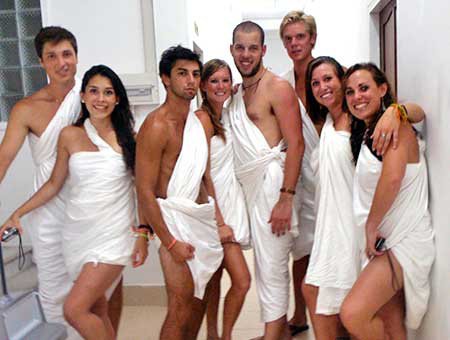 23. You Are What You Eat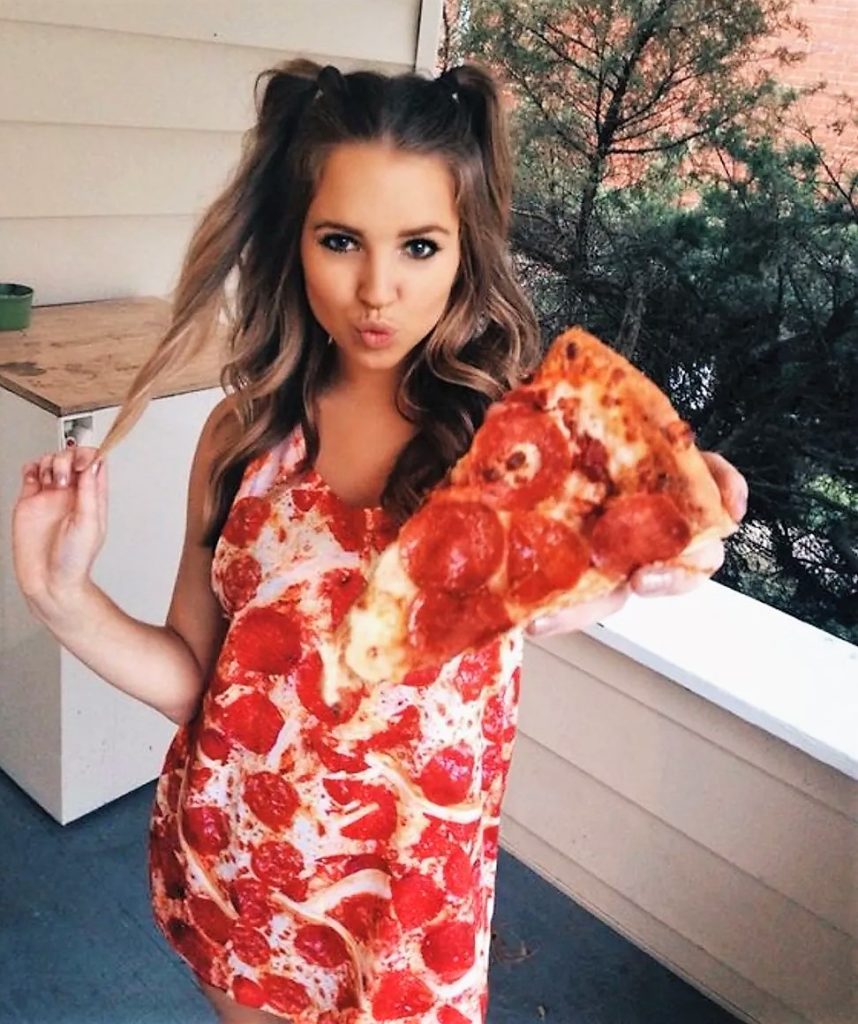 24. Let's Get Wasted
25. Great Gatsby
26. White Out College Theme Party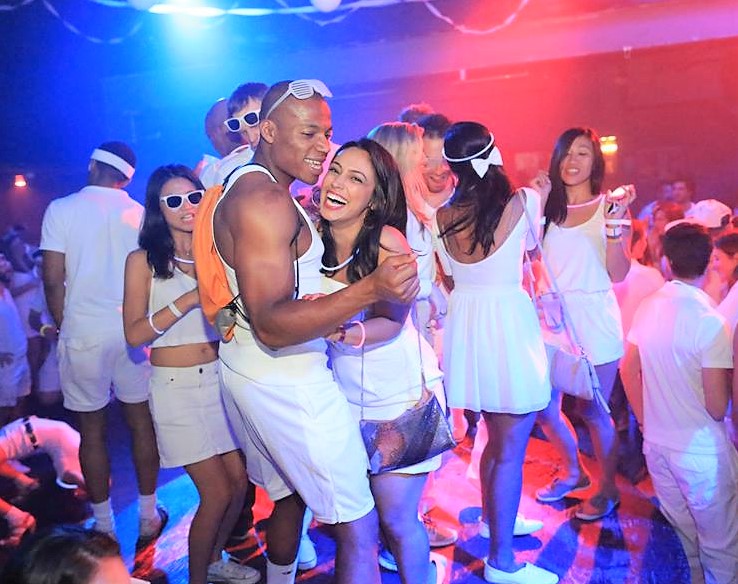 This college theme party idea is so easy. Have everyone wear white!
Then, have everyone where glow sticks.
27. Mardis Gras
This college them party is perfect for March. Get Mardis Gras decorations and Mardis Gras cake.
28. Onesie Party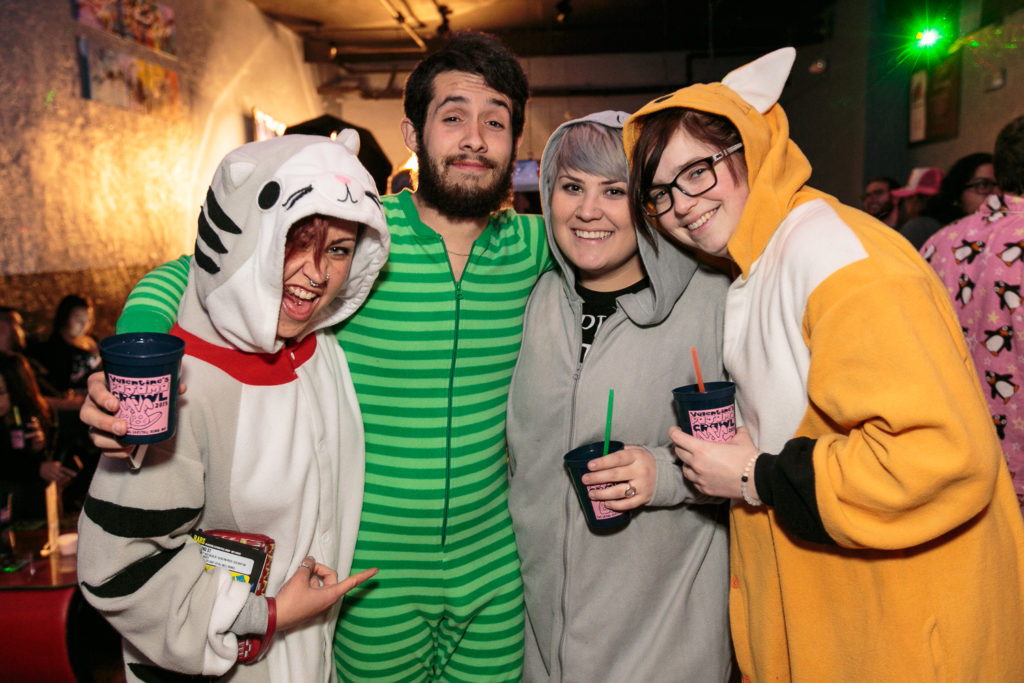 Onesie themed parties are perfect for December, January, and February when it is cold outside!
Plus, onesie parties are really popular for Bar Crawls too.
29. Thrift Shop
Have everyone go out and buy whatever crazy clothes they find at a local thrift shop. Think crazy shoes, ugly sweaters, and tacky shirts and shorts.
30. College Movie Night Theme Party
Have everyone dress up as a character from ANY movie.
People can dress up as Cher, Dionne, and Tai from Clueless, the girls from Mean Girls, John Belushi from Animal House, or Marty McFly from Back to the Future.
FAQs About Planning College Parties
Here are a few FAQs you may have about hosting a college party on campus.
What day of the week is best for a college party?
Typically, Thursday, Friday, and Saturday nights are the best days to host a college party.
However, it really depends on your campus culture and student schedules. You may want to avoid Monday, Tuesday, and Wednesday nights since most students have classes early in the morning.
What time should college parties start?
College parties usually start around 9 or 10 PM and can go until 2 or 3 AM. However, you should consider your local noise ordinances and the rules of your campus before deciding on a start time.
You may also want to consider starting earlier if you plan on hosting an outdoor party since it may get dark earlier.
What kind of food is best to serve at a college party?
Finger foods are always a hit at college parties. Chips and dip, pizza, sliders, and wings are all popular choices at college parties. You may also want to incorporate the theme into the food of the party too!
What are popular outdoor games for college parties?
Cornhole, giant Jenga, and beer pong are all popular outdoor games for college parties. You can also set up a volleyball net or have a water balloon fight if it's a hot day.
How much does a DJ cost for college parties?
The cost of a DJ for a college party can vary depending on the location and the length of the party.
However, you can expect to pay anywhere from $200-$500 for a professional DJ. You can also save money by creating your own playlist or asking a friend to DJ for the night.
Do you need to have police present when hosting a college party?
It's always a good idea to check with your campus rules and regulations. Some campuses require that you have security or police present at a college party.
Related Articles for College Students
Check out these related articles too!
Fall Outfits with Thigh High Boots
Connect with Very Easy Makeup
I'd love to connect with you!
Follow Very Easy Makeup on Facebook to get notified of new beauty, makeup, and fashion posts!
Please subscribe to the Very Easy Makeup YouTube channel. You'll find how-to tutorials for very easy makeup and bleaching hair blonde at home.
Sign up for the Very Easy Makeup Newsletter.