17 Awesome and Unforgettable Sorority Theme Party Ideas
This post may contain affiliate links, which means I may earn a commission if you decide to make a purchase through our links, at no cost to you. You may view the disclosure here.
Sorority Theme Party Ideas
I'll admit it. I'm no longer in college, but I sure do have GREAT memories from it!
I was the social chair of my sorority and I LOVED theme parties, which means I had the opportunity to plan and coordinate lots of sorority theme parties. (I wish they had more themed parties for adults!)
This college guide is all about easy sorority theme party ideas.
If you are planning a sorority theme party, then you need to have a theme that is
1) easy for people to dress up for and
2) easy to buy decorations that match the theme.
If a sorority theme party idea is too obscure, people won't know what to wear!
Easy and Fun Sorority Theme Party Ideas
Girls in your sorority will easily be able to get costumes and outfits to match these themed party ideas.
Plus, you'll easily be able to buy decorations online.
P.S. – All of these themes work for fraternity-sorority mixers too!
1. Fun Hawaiian Luau

I personally LOVE Hawaiian luau for a sorority college theme party. It's easy to get leighs for everyone and for girls to find flower dresses and skirts. Plus, guys can easily wear a Hawaiian shirt if you are doing a mixer.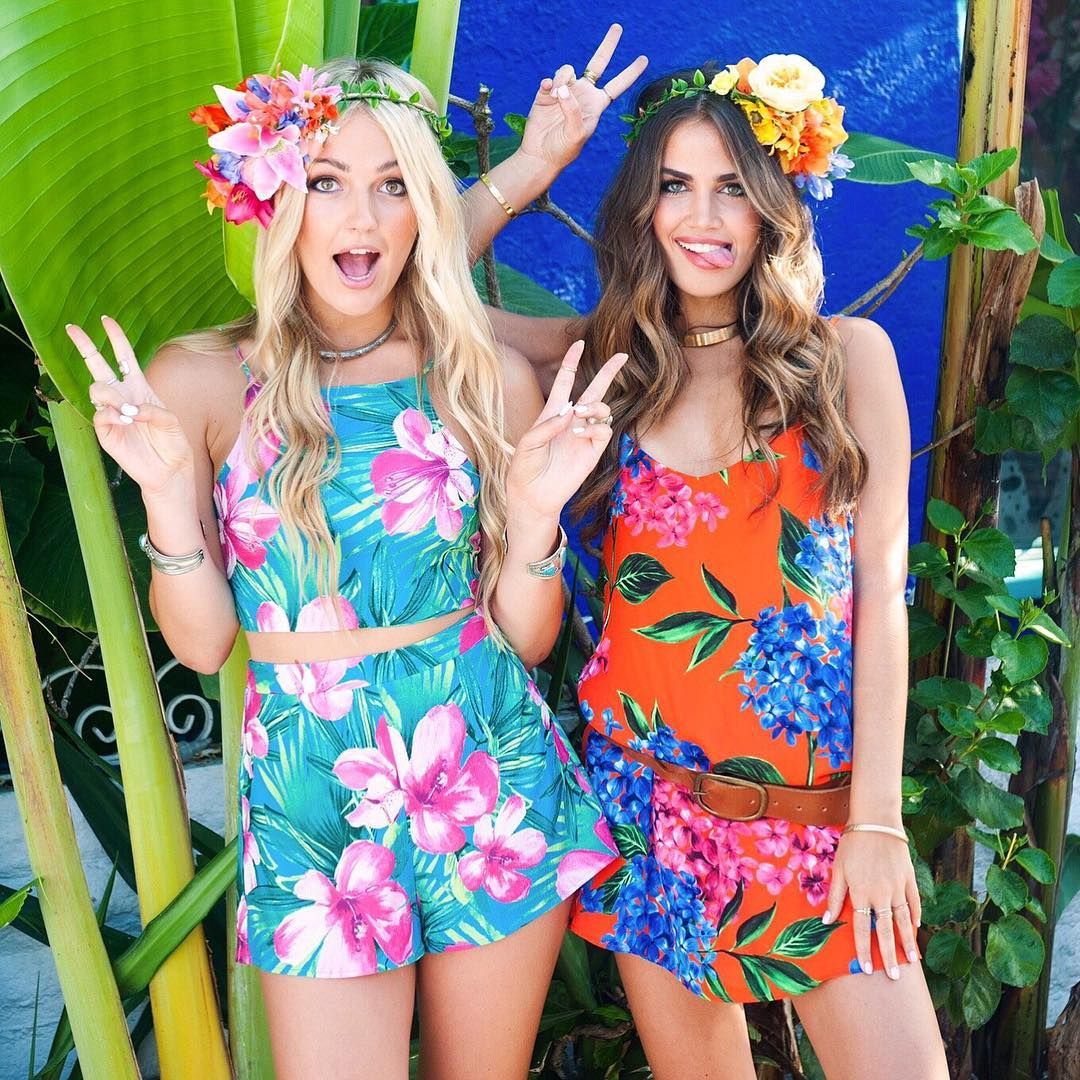 Outfits for a Hawaiian Themed Party
Hawaiian Lua Party Supplies
2. Sexy Rock N Roll

Rock N' Roll is a fun sorority party theme. Get bandanas for girls to wear as headbands and encourage everyone to get a concert t-shirt. Girls can wear jeans or black leggings.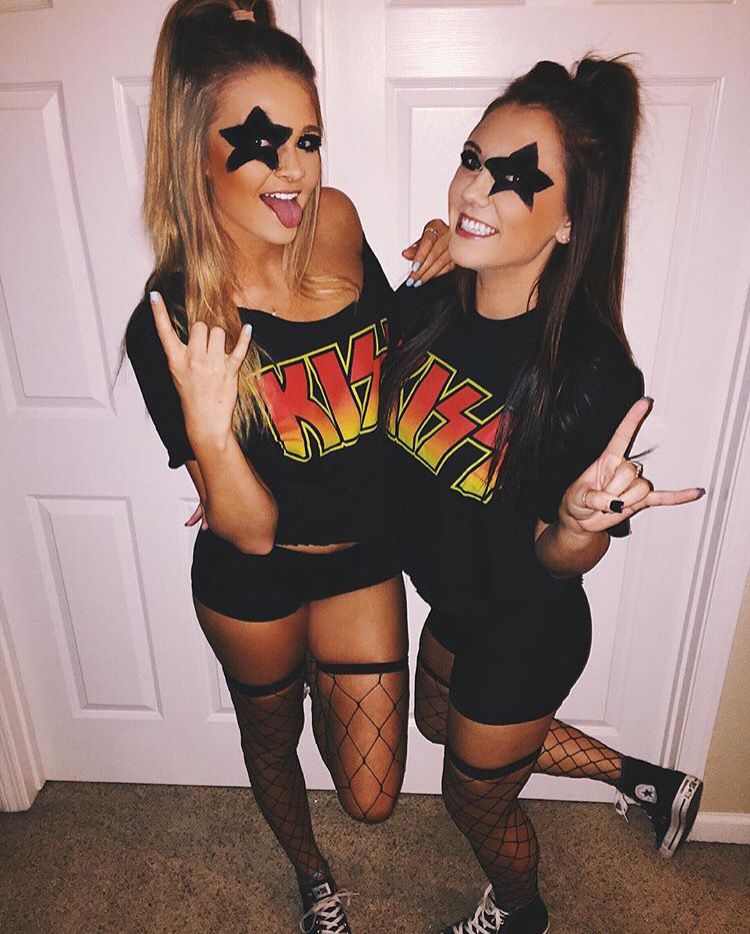 What to Wear for a Rock and Roll Sorority Theme Party
3. Wild in the Jungle
Think leopard print, safari girl, or wild animals for a Wild in the Jungle sorority theme party.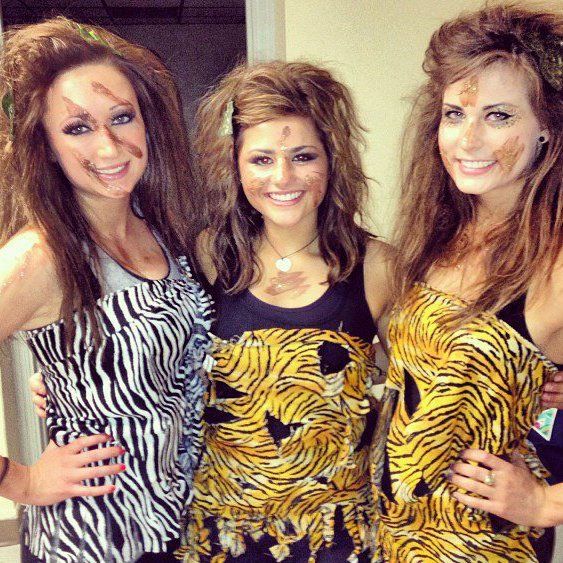 What to Wear for a Wild in the Jungle Sorority Theme Party Idea
Jungle Decorations for a Sorority Theme Party Idea
4. Kentucky Derby
A Kentucky Derby party is EASY to do. Just encourage your sorority sisters to wear a pretty pink, white, or yellow summer dress with a big, bright Kentucky Derby hat!
For a sorority-fraternity mixer, encourage guys to wear seersucker shorts and polo shirts.
Outfits for a Kentucky Derby-Themed Party
Kentucky Derby Decorations
5. Ski Lodge Bunny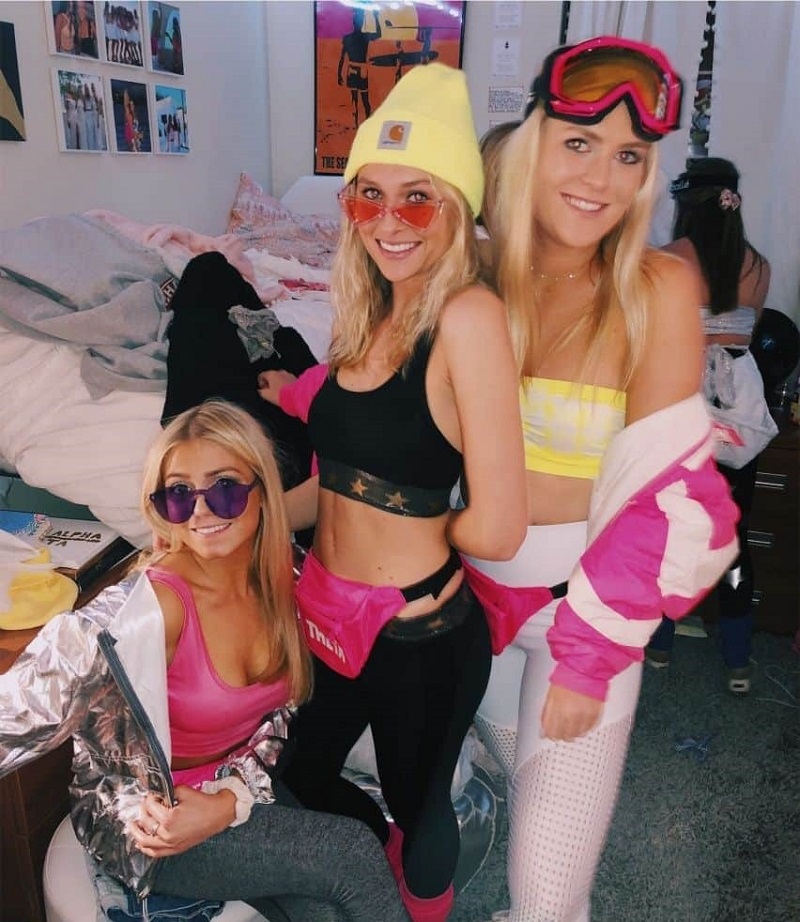 If you go to college somewhere COLD, then try out a ski lodge bunny theme party! Think neon jogging suits, ski masks, metallic coats, hats, and fur boots.
Clothes to Buy for a Ski Lodge Bunny Party
6. 80s Neon Party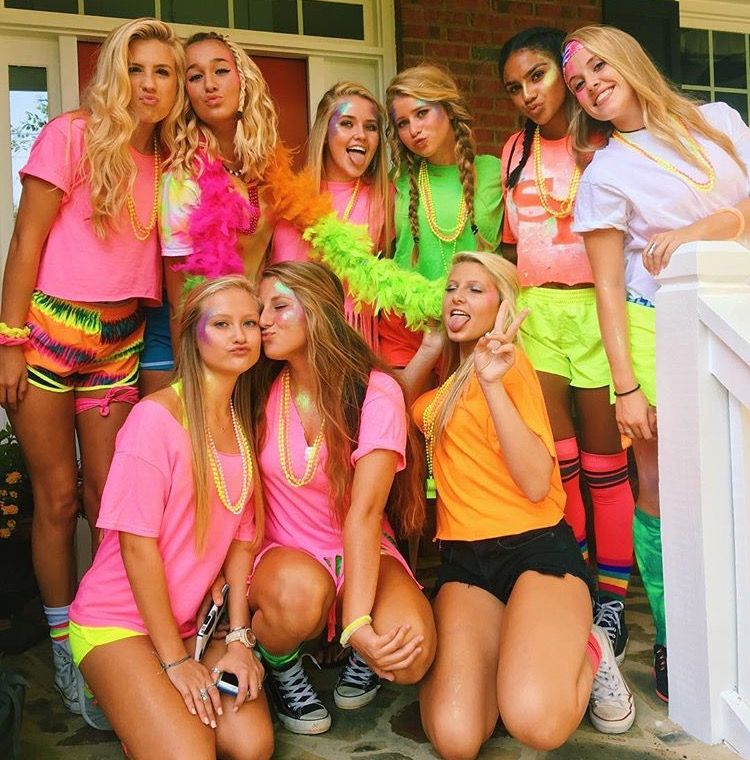 An 80s neon party is EASY for a college sorority theme party. Just have everyone wear neon!
P.S. Neon is also great as a bid day theme idea!
Neon Clothes on Amazon to Wear
Neon Theme Party Decorations
7. Anything Camo Goes
This sorority theme party idea is easy. Just have everyone wear everything and anything camo!
Plus, you can all dress up in camo for Halloween as sorority sisters too!
Cute Clothes for a Camo Themed Sorority Party
Camo Party Decorations
8. Western Theme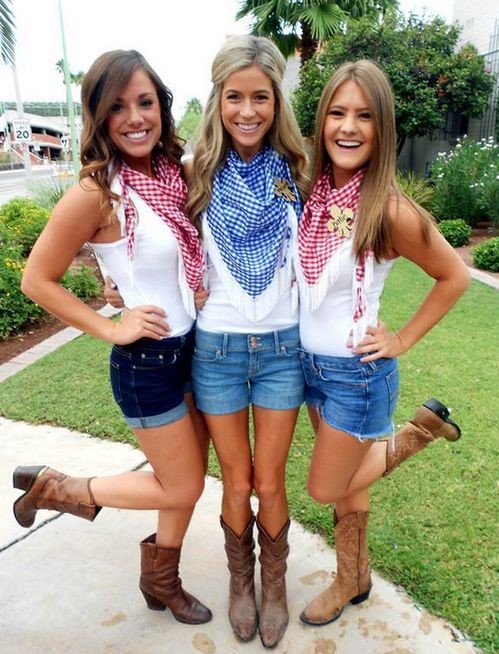 I have a theory that every girl should own a cowboy hat, one pair of cowboy boots, and a simple red handkerchief. This is an easy and fun college theme party idea, and people can be sexy or keep is simple!
Western Party Outfit Ideas
Decorations for a Western Themed Party
9. Space Cowboy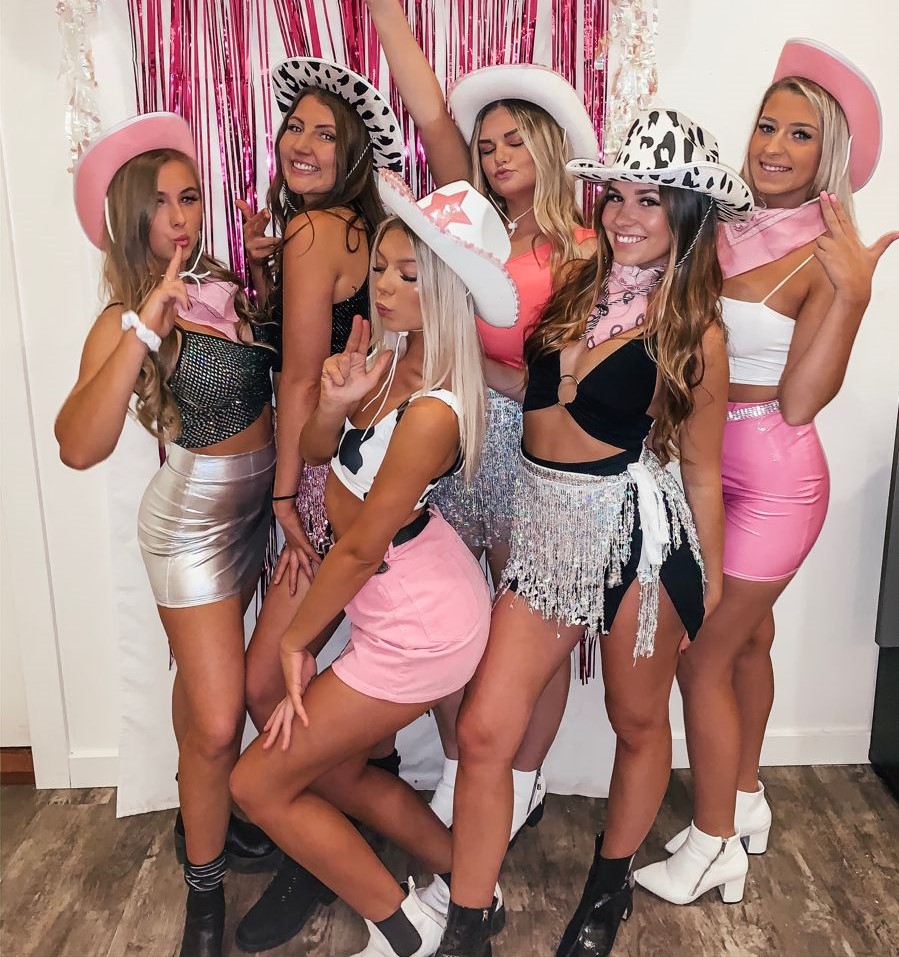 Why not make an excuse to wear pink, silver, and GLITTER! Think cowgirl meets alien and outer space for this sorority party theme.
What to Wear to a Space Cowboy/Cowgirl Party
Space Cowboy Hats for Sorority Parties
Space Cowboy Decorations
10. 90s Flashback

Remember the 90s? (I don't!) Basically – have everyone wear neon wind breakers, white sneakers with tall socks, high waisted jeans, and bright colors. Search for photos from Saved by the Bell and Friends for ideas.
What to Wear to a 90s Party
90s Party Decorations
11. Demin Party
This themed party idea is easy! Just ask everyone to wear denim shirts and denim jeans.
12. Stoplight Party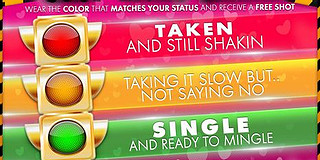 Need a sorority-fraternity mixer party idea?
A popular fraternity-themed party idea and sorority-themed party idea is to throw a Stoplight party!
Have everyone wear green if they are single, red if they are in a relationship, and yellow if things are complicated. 😉
RELATED: Easy College Party Themes
13. Pajama Party
Easy enough. Have everyone wear pajamas! People go the sexy route or the funny route with a full-on granny bathrobe and slippers!
14. Anything But Clothes (ABC)
This requires a bit of creativity. You can wear anything you want…as long as it isn't clothes!
15. Toga Party
This college theme party idea is easy. Everyone just has to show up in sheets and have lots of safety pins handy.
16. Race Car Drivers
Having a race car driver themed party is great for both sororities and for sorority-fraternity mixer parties! Everyone can wear race car costumes or checkered shirts. For decorations, get race car themed plates and black and white balloons!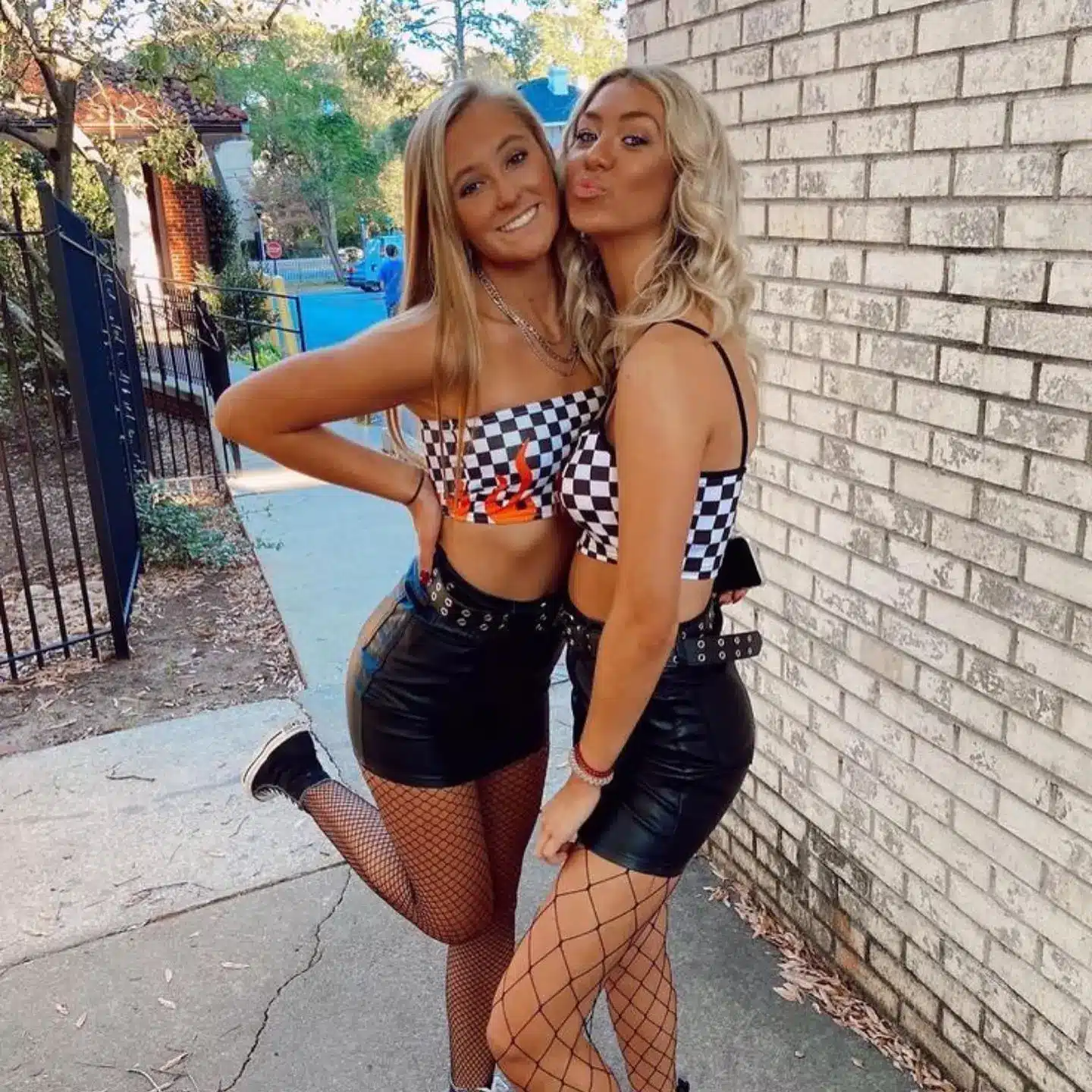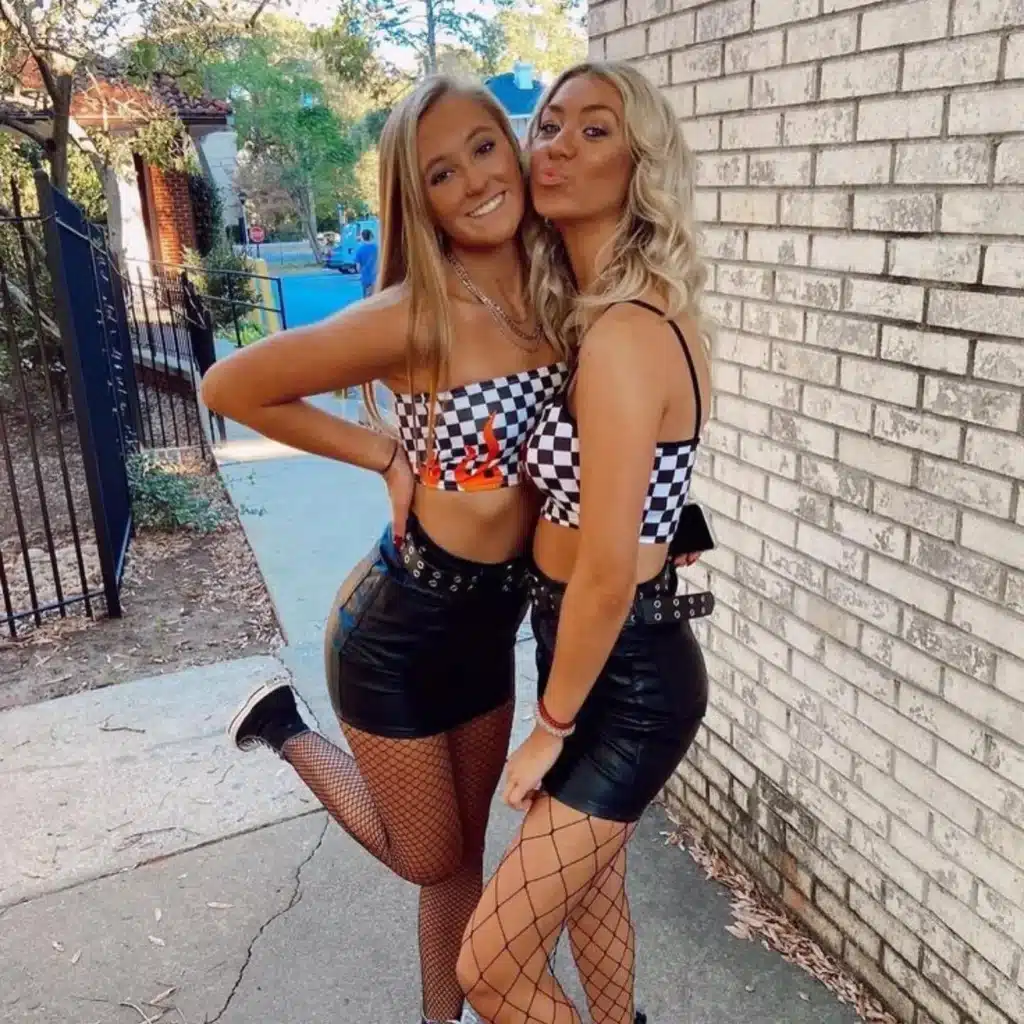 17. 1970s/Hippies Party
Encourage everyone to dress up as a hippie girl or to wear an outfit from the 70s! This is a great college-themed party idea too!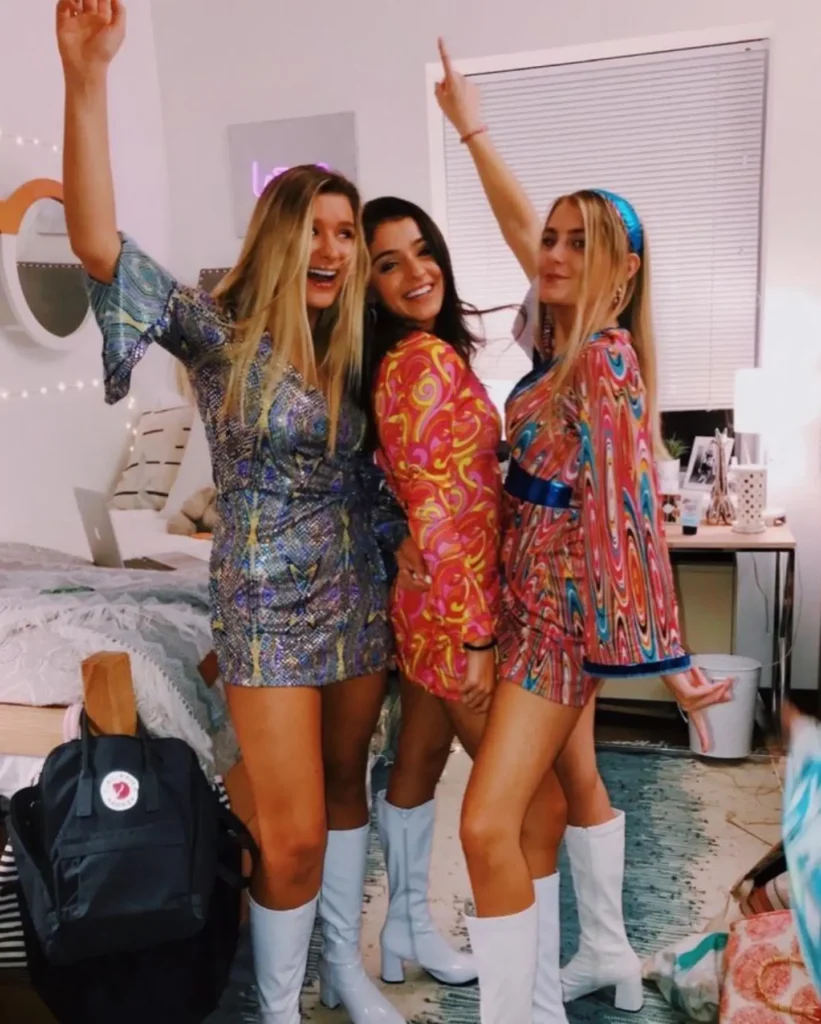 Tips and Ideas to Make Your Sorority-Themed Party a Hit
To make your party a hit, here are some tips and suggestions to consider:
1. Choose a theme
Whether it's a decade party or a costume party, selecting a theme is a must!
2. Decorate!
Create a fun and festive atmosphere by decorating the venue with balloons, streamers, and themed decorations.
Consider renting a photo booth or creating a backdrop for selfies. Etsy and Amazon have lots of cute backdrops for great photos.
3. Serve Yummy Food and Snacks
Consider serving finger foods or creating a DIY food bar where guests can create their own snacks.
4. Promote the event
Spread the word about your sorority party by creating a Facebook event or sending out e-vites. Make sure to include all the important details such as the date, time, location, and dress code.
5. Plan fun activities
Keep everyone entertained with fun games and activities that fit the theme of your party. Consider hosting a karaoke contest or a costume contest.
6. Create a playlist
Set the mood for your party by creating a playlist that includes all your favorite songs. Make sure to include music that fits the theme of your party.
Summary
By following these tips and suggestions, you can plan an awesome sorority theme party that your sisters will be talking about for weeks to come!
More College and Sorority Guides