10 Best Christmas Gifts for Gay Couples
This post may contain affiliate links, which means I may earn a commission if you decide to make a purchase through our links, at no cost to you. You may view the disclosure here.
Christmas Gifts for Gay Couples
One of the very first posts that I made on the Very Easy Makeup blog was titled, "6 Affordable Christmas Gift Ideas for Gay Brother." Turns out that article is pretty popular, so I decided to make another post with gift ideas for gay couples.
Last year, my brother wanted hiking accessories, workout clothes, and small items for his apartment (like kitchen accessories and decorations).
This year, my brother requested (and I quote!), "Kitchen things! 'Handy' things! Modern things!"
I started to brainstorm gifts – and then I realized that these presents are great for gay couples!
So, below is my list of 10 Christmas gift ideas for gay couples. I want free shipping, so I won't be shopping at HomeGoods or TJ Maxx this year. These are all Amazon finds!
Alright – here's my list!
Best Christmas Gifts for Gay Couples
These Christmas gifts are great for gay couples...and for anyone on your Christmas shopping list too!
1. Air Fryer
This gift idea is expensive, but it's totally worth it if you are willing to spend more than $100 on a present! If your favorite gay couple likes to cook (or even if they don't!), this present will be appreciated. It's the new and cool version of the George Foreman Grill.
2. Bullet Smoothie Blender
Once you have tried a nutribullet or a Magic Bullet you will never go back to "normal" blenders again! This gift idea is perfect for fit and healthy gay couples that love smoothies.
3. Cheese of the Month Subscription
This gift idea for gay couples is unique and fun! Plus, it's the gift that keeps on giving (for 6 months at least!).
Guys won't admit it, but they all LOVE massages. Seriously…guys love a good massage.
This massage gun gets great reviews on Amazon.
5. Codenames
This game is so much fun! A gay couple can play it with just two people, or play this game when hosting a party.
6. Nest Candles
Nest candles are so luxurious! There are lots of candles for less than $15 online, but Nest candles are high-quality and smell amazing.
The JBL Bluetooth speaker gets solid reviews on Amazon and it's the best brand of speakers in my opinion.
You can find cheaper Bluetooth speakers on Amazon, but they just aren't as good.
8. Wine
Seriously, who doesn't appreciate a bottle of wine?
Whether the gay couple you know throws parties every week or none at all, this gift will be appreciated!
Nest thermostats were all the rage last year, and they are still popular! Everyone I know with a Nest thermostat loves it. Plus, Google came out with more colors now. I'll stick with charcoal for my brother, but you could choose sand (pink) or snow (white) too.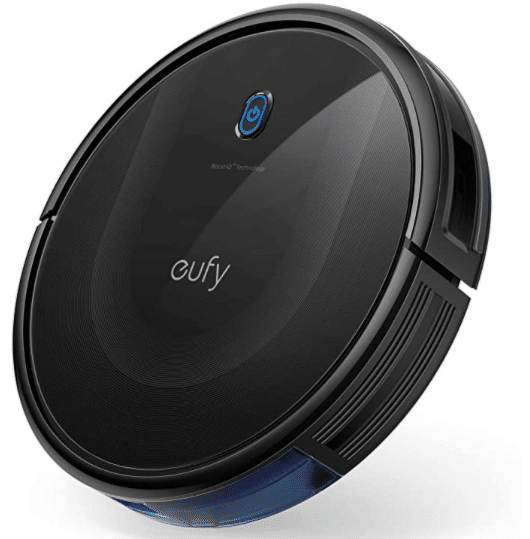 I personally bought the eufy vacuum cleaner for myself earlier this year, and I know this gift would be appreciated by anyone – including gay couples! It's honestly a bit expensive for a Christmas gift, but it's a GREAT modern gift idea if you can afford it.
More Holiday Articles by Very Easy Makeup
If you enjoyed this article, please give it 5 stars below and share it with a friend!
You may also be interested in these related holiday and Christmas articles by Very Easy Makeup.
Happy Holidays!
Connect with Very Easy Makeup
I'd love to connect with you!
Follow Very Easy Makeup on Facebook to get notified of new beauty, makeup, and fashion posts!
Please subscribe to the Very Easy Makeup YouTube channel. You'll find how-to tutorials for very easy makeup and bleaching hair blonde at home.
Sign up for the Very Easy Makeup Newsletter.