10 Simple Home Office Ideas for Her (and Girls on a Budget)!
This post may contain affiliate links, which means I may earn a commission if you decide to make a purchase through our links, at no cost to you. You may view the disclosure here.
Home Office Decor Ideas
If you love decorating your bedroom or your house for the holidays (or the seasons, like Halloween), then there's no reason you shouldn't put in effort to make your work area nice and relaxing.
Times can get stressful, and I've found that adding cute, cheerful home office accessories helps bring a smile to my face. This home decorating guide is all about home office ideas for her.
All these home office items and accessories are great for girls on a budget. I hope they make you feel more organized, productive, and happy while working from home!
P.S. – If you are on Zoom calls frequently, check out these tips to look younger on Zoom!
This post may contain affiliate links. View the disclosure here.
10 Easy Home Office Ideas for Her – Great for Girls on a Budget
Here are 10 easy ways to turn your home office into something enjoyable!
1. Cute Mouse Pad for Her Home Office
You can add an instant pop of color to your office desk with a classy, chic mouse pad. I love gold and pink right now for my home office décor theme.
You can buy the budget-friendly gold and white mouse pad pictured above from Amazon for less than $10!
I'm also loving this cheery black and white polka dot mouse pad.
2. Fun Pencil Holder for Girls on a Budget
There are so many cute pencil holders on Amazon. My two favorites are the rose gold pencil cup holder and the rose gold and pink marble pencil holder.
Rose Gold Pencil Holder
White, Pink, and Gold Pencil Holder
Shopping Tip for Home Office Ideas for Her on a Budget: TJ Maxx also has lots of cute pencil holders for your home office décor!
3. Cute Office Desk Lamp for Her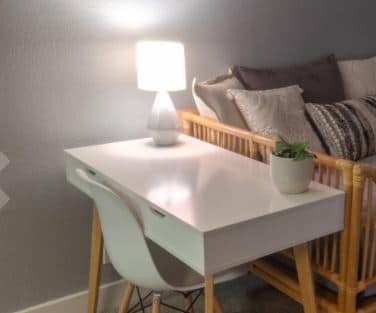 Soft lighting is calming and restful. Buy a cute, small white or clear-glass lamp to make your work space more enjoyable and brighter.
Shopping Tip: HomeGoods and IKEA also sell great lamps for your home office and for girls on a budget!
4. Happy Coaster in Pink and Rose Gold for Morning Coffee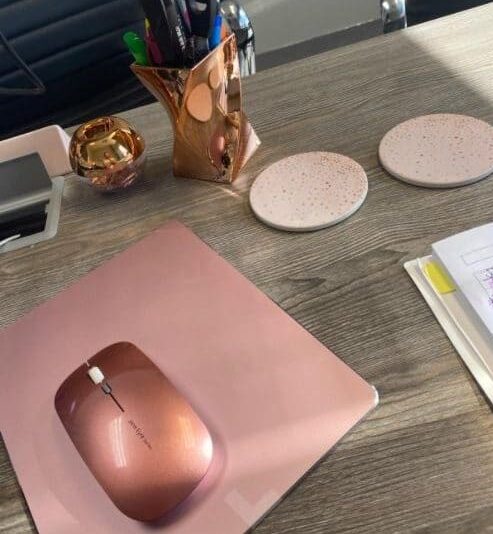 A cheerful coffee cup coaster will bring a smile to your face AND protect your desk. I love the Sweetzer & Orange Ceramic Coasters from Amazon.
5. Budget-Friendly Pink Daily Planner for Work Planning
I use Outlook to keep track of my appointments and social plans, but I find it easier to keep track of what's upcoming via a planner where I can write things down. I love the Academic Weekly & Monthly calendar.
I've also purchased the Gallery Leather planner in the past too.
6. Apple AirPods for Work Conference Calls
Wearing large headphones can be uncomfortable and bulky.
With working from home now, I swear by the Apple wireless AirPods for my conference calls. Check out this detailed product review from The Jeans Fit. Why not buy something that works for both work AND working out? 😊
7. Notepad for Ideas and To-Do Lists
Why write down to-do lists and action items on boring, lined writing pads when you can get a BIG weekly planner that makes you happy too? I love having a large weekly planner on my home office desk.
8. Ring Light for Zoom Calls – The New At-Home Office Must-Have
With many people working from home now, it's time to upgrade your home office to include a ring light. Turn it on before your next conference call, and you will look younger and more awake!
9. Wireless Mouse to Speed Up Work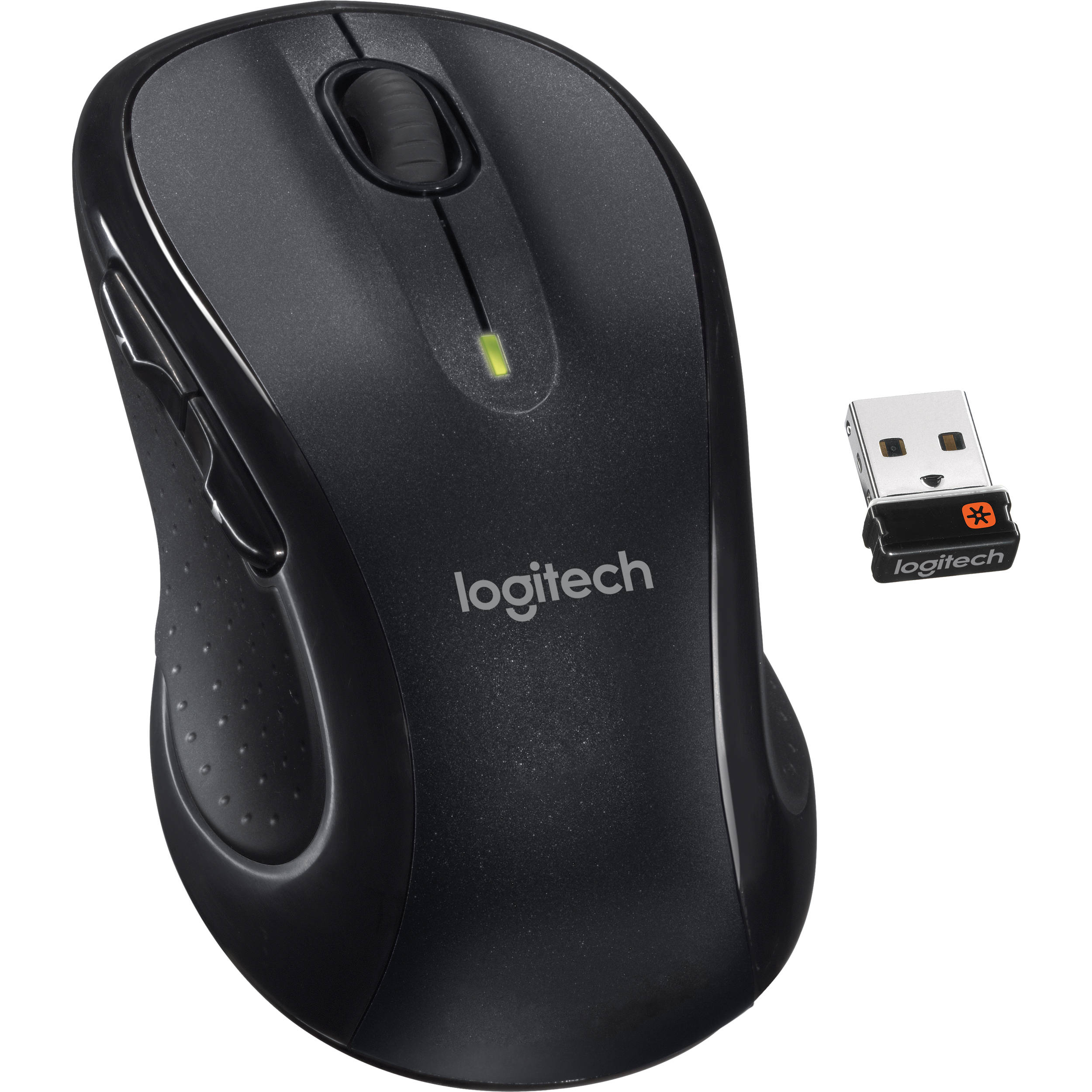 If you don't have a wireless, ergonomically mouse it's time to get one. The wireless Logitech mouse (for PCs) is comfortable and has easy-to-replace batteries.
10. Pink Desk Fan – a Simple Home Office Idea for Her
It's hard to work when you are too hot! I bought this little desk fan last year when my work's A/C was unreliable, and I love it. Even when it's not too hot, having air blow on my face is calming and relaxing.
Summary: Home Office Décor for Her
In conclusion, decorating your home office can be a delightful way to make your workspace more enjoyable and relaxing. From classy mouse pads in gold and pink to adorable pencil holders in rose gold and marble, you can add pops of color and style to your desk. Incorporating soft lighting with cute desk lamps and cheerful coasters for morning coffee can create a calming atmosphere too!
Is there home office décor that you are loving right now?
Have you added any decorations to your desk to make it more calming, peaceful, and restful, like an essential oil diffuser?
I'd love to hear from you. Please leave a comment below!
More Home Decorating Ideas
Halloween Decorations for Apartments
Christmas Decorating Ideas for Small Spaces