Top 35 Teen Girl Gifts: Affordable Ideas under $30/$15
This post may contain affiliate links, which means I may earn a commission if you decide to make a purchase through our links, at no cost to you. You may view the disclosure here.
The Best Gifts for Teen Girls
Looking for the perfect gift for the teen girl in your life? Look no further! While it may seem daunting, with the right inspiration, Christmas or birthday gift shopping for teenage girls can be a breeze. Lucky for you, most teenage girls have already curated their ultimate wish lists.
Clothing from popular stores like Forever 21 and American Eagle Outfitters can make great gifts, but let's face it - teenage girls love to pick out their own clothes. The same goes for makeup - it's a tricky area to navigate. But fear not, we have scoured the internet for the best gifts for teen girls and have compiled a list of our top picks.
From the latest tech gadgets to trendy fashion accessories, our guide has something for every teenage girl on your shopping list. Plus, we've included budget-friendly options for those on a tight budget.
Skip the guesswork and check out our ultimate guide to the best gifts for teen girls. Say goodbye to the stress of holiday or birthday shopping, and hello to happy smiles and grateful hugs. And the best part? You can find all these amazing gifts on Amazon and other online retailers. Happy shopping!
This post may contain affiliate links. View the disclosure here.
25 Best Teenage Girl Gifts
Below are the best gift ideas for teen girls. These gift ideas are teen-girl approved. Continue reading to the end for teen girl gifts under $30 and under $15.
Seriously…these are gifts that I loved as a teen girl, and these gifts get great reviews from teen girls on Amazon.
These are the top teen girl gifts for Christmas 2022 or teenage girl birthdays.
1. Apple Charging Station
This Apple charging station Christmas gift will help your teen keep track of their phone, watch, and AirPods and charge all three apple products in one place.
Talk about a useful Christmas gift!
2. Echo Dot
The 3rd Gen Echo Dot is on sale on Amazon and comes in charcoal, grey, pink, black, and white. Any tech-loving teen will love this Christmas gift.
However, I'd recommend buying the latest Echo Dot, which is the 5th generation.
3. Room Decor
RELATED:
Easy Dorm Room Decorating Ideas
4. Starbucks Gift Card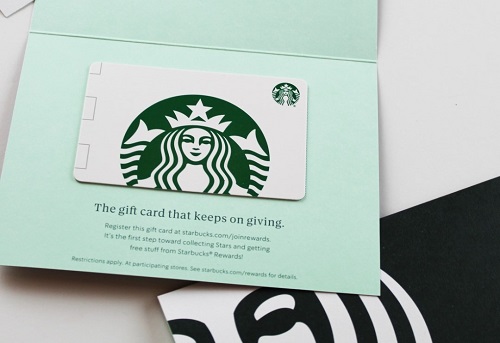 5. Lululemon Crossbody Bag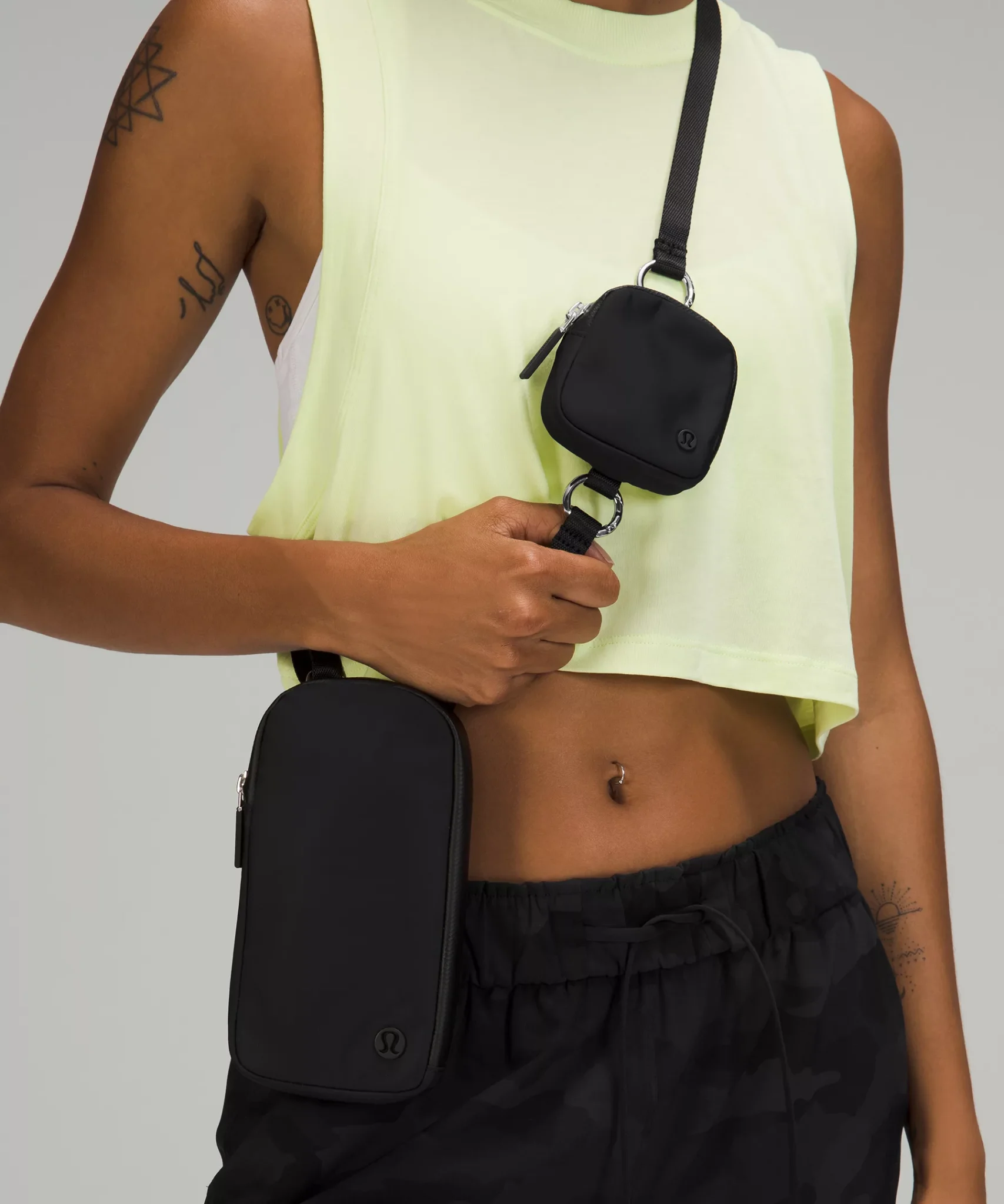 The Lululemon crossbody bags are everywhere this year. If your teen girl doesn't have one she will want one! And don't buy her a Lululemon crossbody dupe. Buy the real thing.
Tip: Buy the crossbody bag in black. Although I love the grey and pink, I see most girls wearing black crossbody bags from Lululemon.
6. Cute Pajamas (Under $30)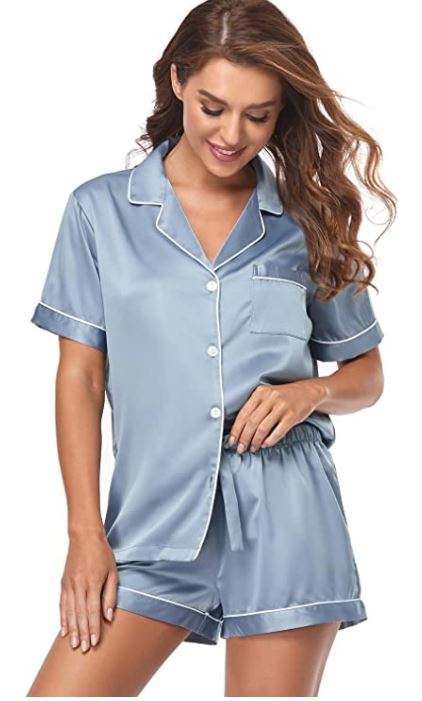 I absolutely LOVE these pajamas from Amazon. I own two pairs! These are so, so soft and cozy.
8. Beats by Dr. Dre Wireless Headphones
Teenage boys and teenage girls will love the Beats headphones as a Christmas gift. These headphones come in a TON of colors, including gold, black, red, and rose gold.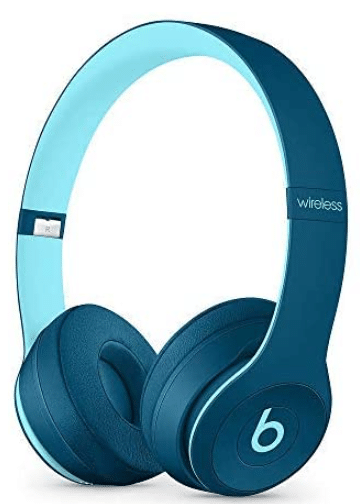 9. JBL Waterproof Portable Speakers
Teens (and adults!) love listening to music. If your teen doesn't have a Bluetooth speaker then they need one!
JBL gets the best reviews for its speaker quality and having a waterproof speaker is a must for beach vacation trips and pool parties.
10. Apple AirPods Pro
AirPods are a game-changer. If your teenager doesn't own a pair then this is a MUST Christmas gift. Seriously – they are wonderful.
The AirPods Pro are more expensive than the prior generation of AirPods, but everyone says that noise cancellation is a game-changer.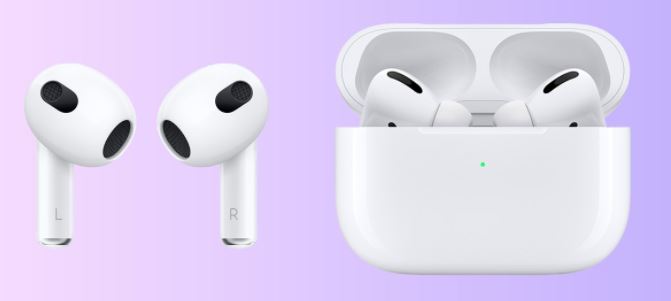 11. Fujifilm Instant Camera
This fun Christmas gift is perfect for hipster teens. Your pre-teens will also love this Christmas gift, as well as adults in their 20s and 30s.
Who doesn't love taking pictures (unless it's a teen being forced to get Christmas family photos 😉)and getting them developed instantly?!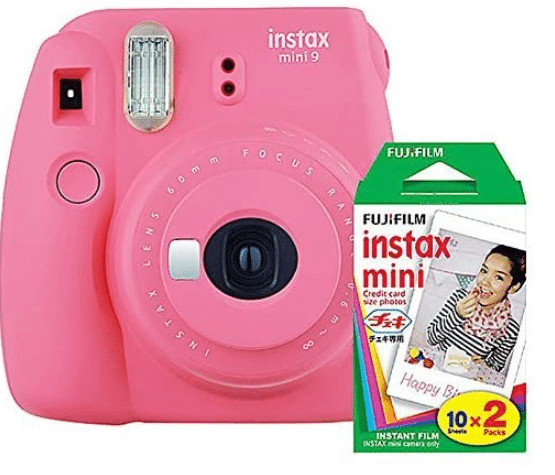 12. Cards Against Humanity
Teens and adults love hanging out with friends for a good game night. Cards Against Humanity is a great party game that every teen should have handy for hosting friends over.
13. Gift Card to Amazon
Teens (and adults) love money. This Amazon gift card comes with a pretty holiday gift box. If you aren't sure what your teenage son or daughter will like – just get them a gift card to Amazon!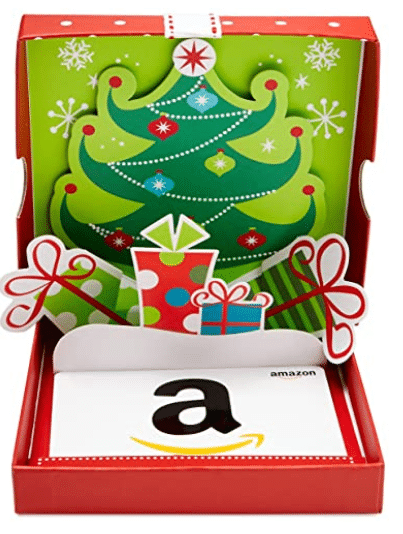 14. Lighted Vanity Makeup Mirror
This vanity makeup mirror will make your teen feel like a princess when she gets ready in the morning for school.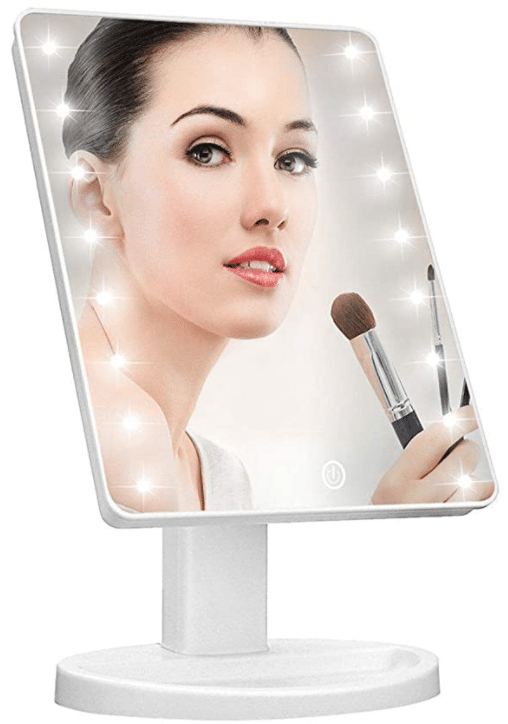 15. Gold Necklace with Personalized Initials
This personalized gold necklace is delicate and attractive. Perfect for adults as a Christmas gift too!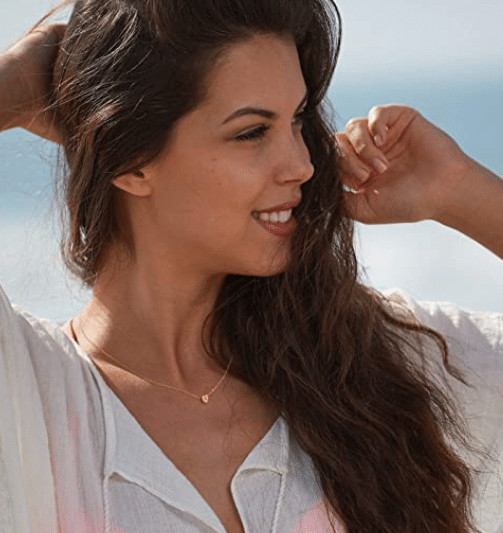 16. Bath Bomb Gift Set
Everyone could use a good bath from time to time to destress. This bath bomb set includes essential oils and gets great reviews on Amazon.
17. Holographic Fanny Pack
Fanny packs are in right now. This holographic fanny pack is fun and cute.
Your teen will LOVE this gift if she is a fan of going to music festivals with friends.
18. Kate Somerville EradiKate Acne Treatment
Be thankful that you aren't a teenager with bad acne! This acne treatment by Kate Somerville is more fun than gifting Noxzema face wipes for acne. (Although Noxzema does help with clearing up skin!)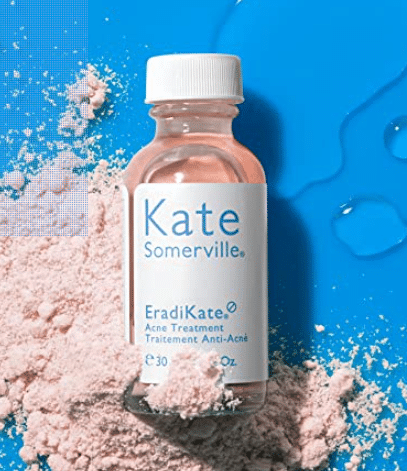 RELATED:
19. Lavender Scented and Microwavable Stuffed Animal
This cute sloth plush stuffed animal can be put in the microwave to keep your teen warm in the winter. Plus, it smells like lavender. So cute!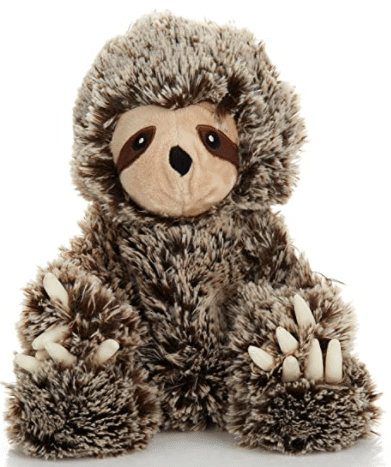 20. Tie Dye Faux Fur Blanket
Teens love to decorate their room and switch up their style. This faux fur blanket throw is soft and comes in both bright and more pastel tie-dye colors.
If you want to get creative, get your teen girl fun tie-dye loungewear to go with the tie-dye blanket.
20. Lightbox for Work Desk
Teenagers like decorating their own space and your teen can customize this lightbox to say whatever they want. Perfect for room decoration for teens.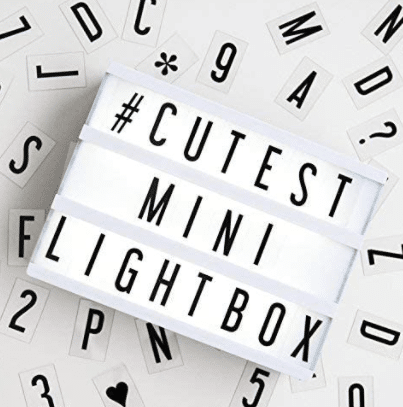 21. Weighted Blanket
Weighted blankets reduce tossing and turning in bed and will help your teen feel more relaxed and less stressed out. This is a great Christmas present for college students too!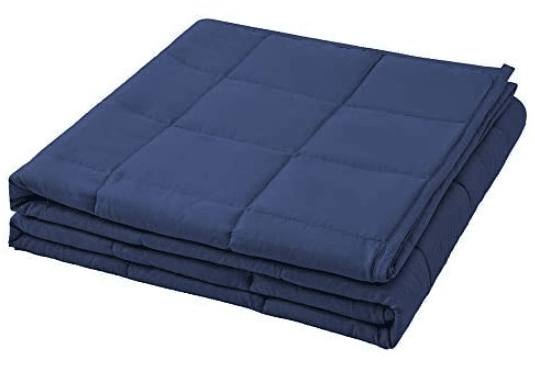 22. Gift certificate to her favorite nail salon
Or, if she likes getting her nails done, give a teen girl a gift certificate to a local nail salon.
23. Hoop earrings
A girl can never have enough gold hoop earrings.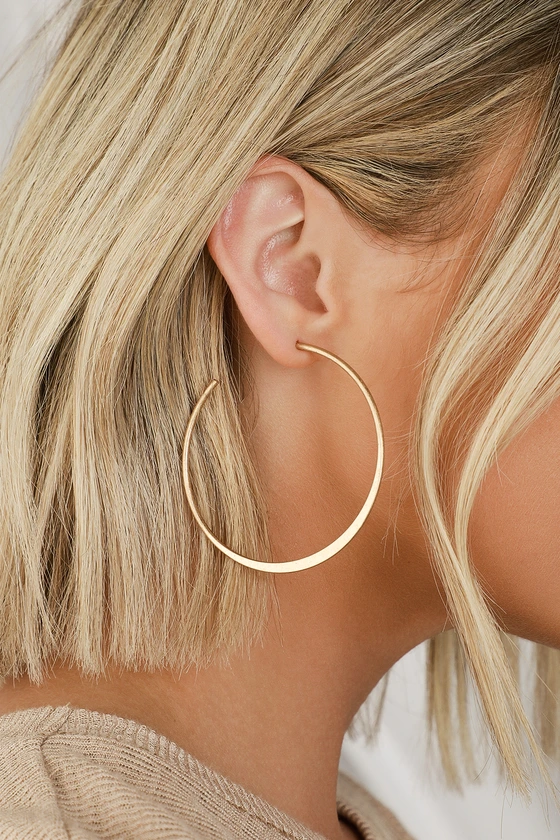 24. Fuji Camera
25. Lele Sadoughi Headband
The Lele Sadoughi headbands are $75-$500+, but you can usually find one on eBay for around $55.
10 Teenage Girl Gifts Under $15
Searching for small gift ideas under $15? These gift ideas for teenage girls are just under $15.
1. PopSockets
Seriously, these are gamechanger.
2. Nail Polish Set
A fun nail polish set for the season is fun and affordable.
3. Starbucks Gift Card
4. Invisibobbles
The extra strong Invisibobbles last longer than the regular kind and prevent kinks in teen girl hair.
5. Luggage tags
Those airport luggage tags are so boring. These luggage tags are fun and cheerful for travel.
6. Jade Roller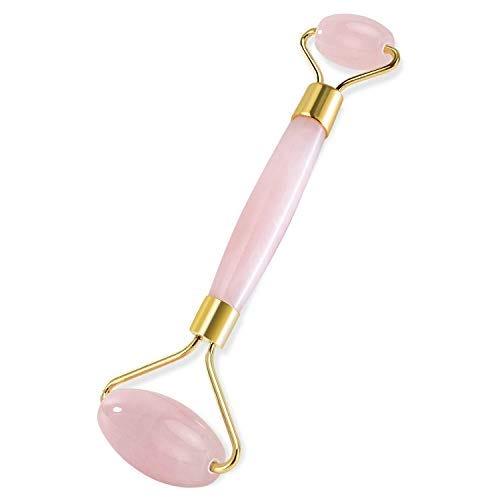 Jade rollers are the new fad in beauty products. Rose gold is such a pretty color too!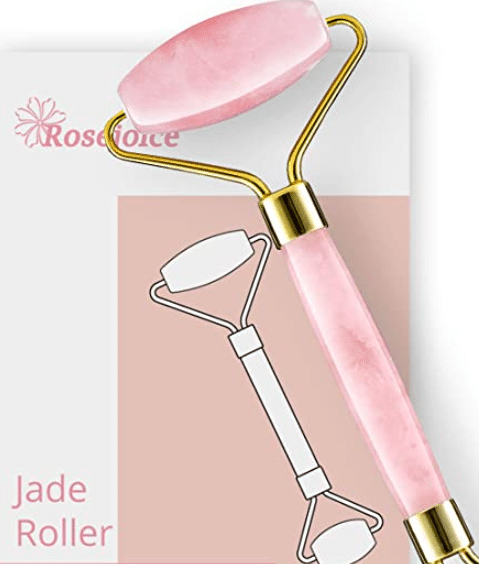 7. Cozy slippers
Slippers get worn out after a year or so. A new pair of fuzzy slippers is an easy gift that will definitely be used!
8. Stickers for Personalizing Laptops and Water Bottles
Teenagers love personalizing everything they own. Buy your teen this fun sticker pack from Amazon.
9. Target Gift Card
10. Uber Eats Gift Card
Gift Box Ideas for Teenage Girls
If you want to get creative, put together a gift box with lots of little presents for a teenage girl.
Think fun beauty products, cozy gifts, fun décor for her bedroom, and yummy treats.
Teen Girl Gifts to Avoid
Some of the articles out there have HORRIBLE gift ideas for teen girls. Like…shockingly bad.
Please don't give a teen girl any of these gifts.
1. A Monthly Period Box
Seriously? Don't gift that.
2. A Tie-Dye Kit
A preteen may love this gift idea. A teenage girl? Not so much.
3. A Hydro Flask
Hydro flasks are cool, but she likely wants to pick out her own water bottle.
4. Makeup and Perfume
Teen girls (and all women!) are particular about their makeup brands and perfume.
Don't buy her a generic perfume, lip balm, or skincare product. She probably has her favorite brands and won't want anything else.
5. Scrunchies and Hair Clips
She probably has her own favorite scrunchies and hair clips. Don't try to pick out something that she'll like.
6. Books
Teens hate receiving books.
Please don't buy a teenage girl books for Christmas or her birthday!
7. Socks
Don't get her socks.
8. T-Shirts
Teens want to pick out their own clothes. Don't try to pick a t-shirt that she'll love.
9. Cookbook
Unless she specifically asks for one, don't buy a teenage girl a cookbook as a gift.
10. Push Pops
One gift guide for teenage girls had push pops as a gift idea.
Umm…unless she is 5 years old please don't buy her push pops!
More Teen Gift Ideas
Want more gift ideas for teenage boys, teen gifts, and teenage nieces or nephews?
Check out these cool gifts for teen boys and these college girl gift ideas for a college care package.
Teen Girls: What do you want for Christmas and your birthday?
Calling all teenage girls!
What gifts do YOU WANT to receive for Christmas or for your birthday?
Which of these gift ideas do you not like?
Please leave a comment below with your favorite and least favorite gifts to receive. 😊
More Gift Ideas