Dermal Filler Aftercare Instructions
This post may contain affiliate links, which means I may earn a commission if you decide to make a purchase through our links, at no cost to you. You may view the disclosure here.
Derma Filler After Care
If you recently had dermal fillers, you may be wondering what the post-treatment care instructions are.
I personally have never had dermal fillers, but here are the instructions from The AgeLess Center in Atlanta, GA.
P.S. If you get botox, you may want to check out these botox post-treatment instructions too!
This post contains affiliate links. View the disclosure here.
Post-Treatment Aftercare Instructions for Dermal Filler
Avoid significant movement or massaging of the treated area unless specifically instructed by your provider.
Avoid strenuous exercise for 48 hours.
Avoid extensive sun or extreme heat, such as tanning beds, saunas, steam rooms, hot tubs, or showers for 72 hours.
Avoid consuming excess amounts of alcohol or salt for 48 hours to minimize the possibility of significant swelling.
Do NOT apply any cosmetic products for 24 hours after dermal filler injections.
Aftercare Treatment for Dermal Filler – More Tips for Care
If you have swelling, you may apply a cool compress for 15 minutes each hour.
Use Tylenol for any discomfort.
Try to sleep face up and slightly elevated if you experience swelling.
Symptoms to Monitor After Dermal Fillers
If you get dermal filler, monitor for these symptoms:
Tingling or sharp pain
Pale/dusky/streaky appearance of skin
Skin that is cool to the touch
How to Look Younger without Dermal Fillers
If you want to look younger without dermal fillers, you can by using the right beauty products.
I'd recommend a daily SPF moisturizer, an anti-aging cream at night, and an eye cream.
Below are my top picks for beauty products to prevent aging and to look younger.
Best Daily SPF Moisturizer – a Primer with SPF by Laura Mercier
I swear by the Laura Mercier primer with SPF. It doesn't cause breakouts and wearing a daily SPF is key to staying young!
Best Anti-Aging Cream at Night – StriVectin Anti-Wrinkle Cream
It's expensive, but the StriVectin anti-wrinkle cream works wonders. Seriously....you need this stuff to look younger!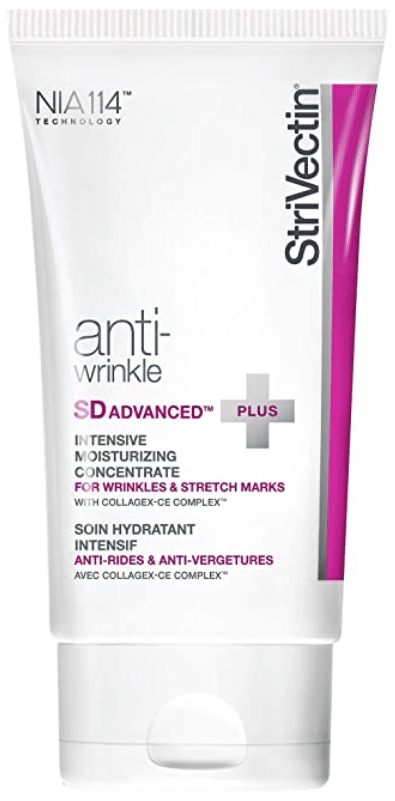 Best Treatment for Under Eye Circles – ROC Retinal Correxion Eye Cream
More Articles You May Love by Very Easy Makeup
We don't just write about beauty products and makeup on Very Easy Makeup! We write about cute outfits and fashion finds from Amazon too.
Check out these articles and pages by Very Easy Makeup.
Fall Engagement Photo Shoot Outfits and Dresses
DIY Stitch Fix Outfits and Stitch Fix Outfit Ideas
Connect with Very Easy Makeup
I'd love to connect with you!
Follow Very Easy Makeup on Facebook to get notified of new beauty, makeup, and fashion posts!
Please subscribe to the Very Easy Makeup YouTube channel. You'll find how-to tutorials for very easy makeup and bleaching hair blonde at home.
Sign up for the Very Easy Makeup Newsletter.