13 Cute Hollywood Studios Outfit Ideas
This post may contain affiliate links, which means I may earn a commission if you decide to make a purchase through our links, at no cost to you. You may view the disclosure here.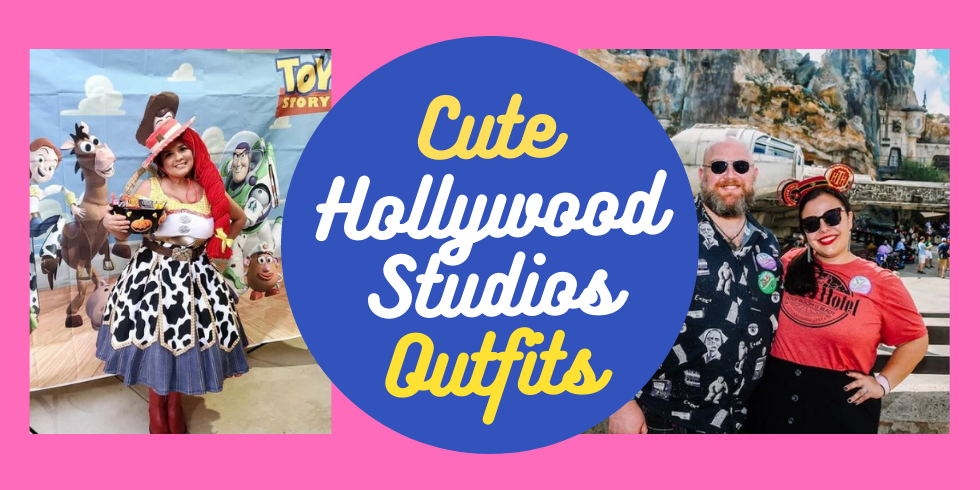 Cute Hollywood Studios Outfits
Are you heading off to Hollywood Studios at Disney World or Disney Land?
Hollywood Studios is one of the most popular parks at Disney World, now that Hollywood Studios has Star Wars Land and Toy Story Land.
The best outfits for wearing to Hollywood Studios include Star Wars-inspired outfits, cute Toy Story outfits, and cute dresses inspired by old Hollywood.
If you are searching for Hollywood Studio outfit inspiration, you have come to the right place. 😊
This fashion guide is all about Hollywood Studios outfit ideas.
With Toy Story Land, Star Wars: Galaxy's Edge, and Hollywood Boulevard (think old-time Hollywood), you have a variety of outfit ideas to choose from!
Below are a few of my favorite outfit ideas for Hollywood Studios.
I'll continue to add more cute outfits for Hollywood Studios later on. 😊
Super Cute Hollywood Studio Outfit Ideas!
Alright, let's get right to it! You will love these Hollywood Studio outfits for summer, or any time of year!
1. Rey from Star Wars Outfit + Brown Hat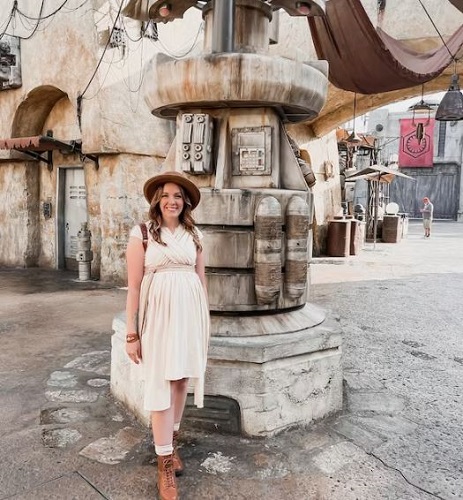 This Rey from Star Wars dress is PERFECT for wearing around Hollywood Studios. It's also loose-fitting, comfortable, and cute!
2. Marvel Avengers T-Shirt + Jeans
A simple t-shirt (anything Disney-themed!) with jeans and sunglasses is an easy and cute outfit idea for Hollywood Studios.
3. Jessie from Toy Story Dress + Boots
This Jessie from Toy Story dress is PERFECT for wearing at Hollywood Studios. This is also a great plus-size outfit for Hollywood Studios. This dress comes in sizes up to 3X-Large.
You can also buy a sleeveless dress for dressing up as Jessie!
4. Cute R2D2 Dress + Matching R2D2 Mouse Ears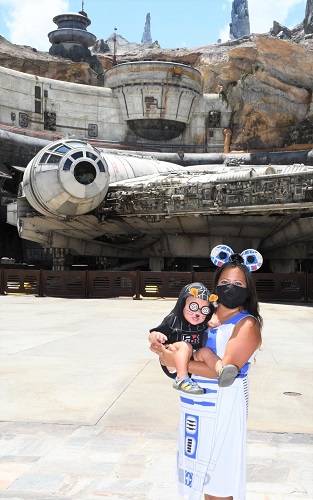 This R2D2 dress is so cute!! This cute outfit for Hollywood Studios is perfect for summer when it is hot outside.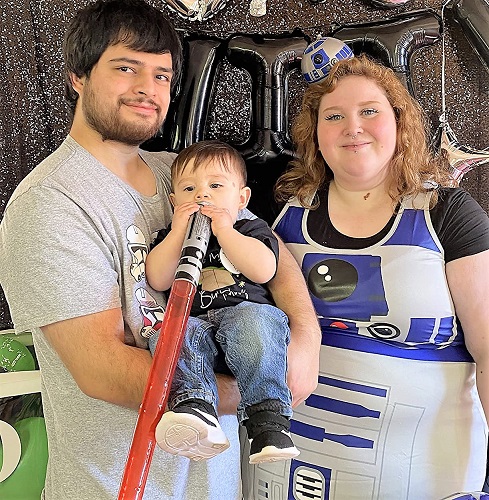 5. Polka Dot Dress + Pink Minnie Mouse Ears
These polka dot dresses are perfect for going with the hold Hollywood these at Hollywood Studios.
Get these cute outfits for wearing at Hollywood Studios:
6. Tower of Terror Mickey Mouse Ears + T-Shirt
View Minnie Mouse Ears on Etsy
I'll admit it. Tower of Terror is too much for me!! But these cute Tower of Terror mouse ears are just perfect for Hollywood Studios.
Don't forget to buy a matching Tower of Terror t-shirt too. A similar t-shirt would cost $45+ at Hollywood Studios vs. $15 on Etsy.
7. Hollywood Tower Hotel Shirt + Jeans
You can get this Disney Hollywood Studios outfit with the Hollywood Tower Hotel t-shirt and the matching Tower of Terror ears.
8. Cute 1950s Retro Dress with Polka Dots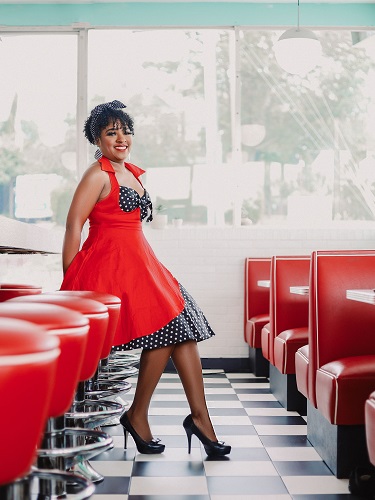 This cute retro dress reminds me of Hollywood in the 50s. This cute dress comes in plus sizes up to 5X-Large and is such a cute outfit for Hollywood Studios!
9. Cute Jessie T-Shirt + Shorts
This Jessie t-shirt is so cute! Pair with shorts or jeans for a cute and easy Hollywood Studios Disney World outfit.
10. 1950s Retro Vintage Swing Dress
Wearing a retro dress is perfect for Hollywood Studios. This dress is also perfect for wearing to the Magic Kingdom or to Mickey's Very Scary Halloween party!
11. Gingham Dress + Loungefly Bag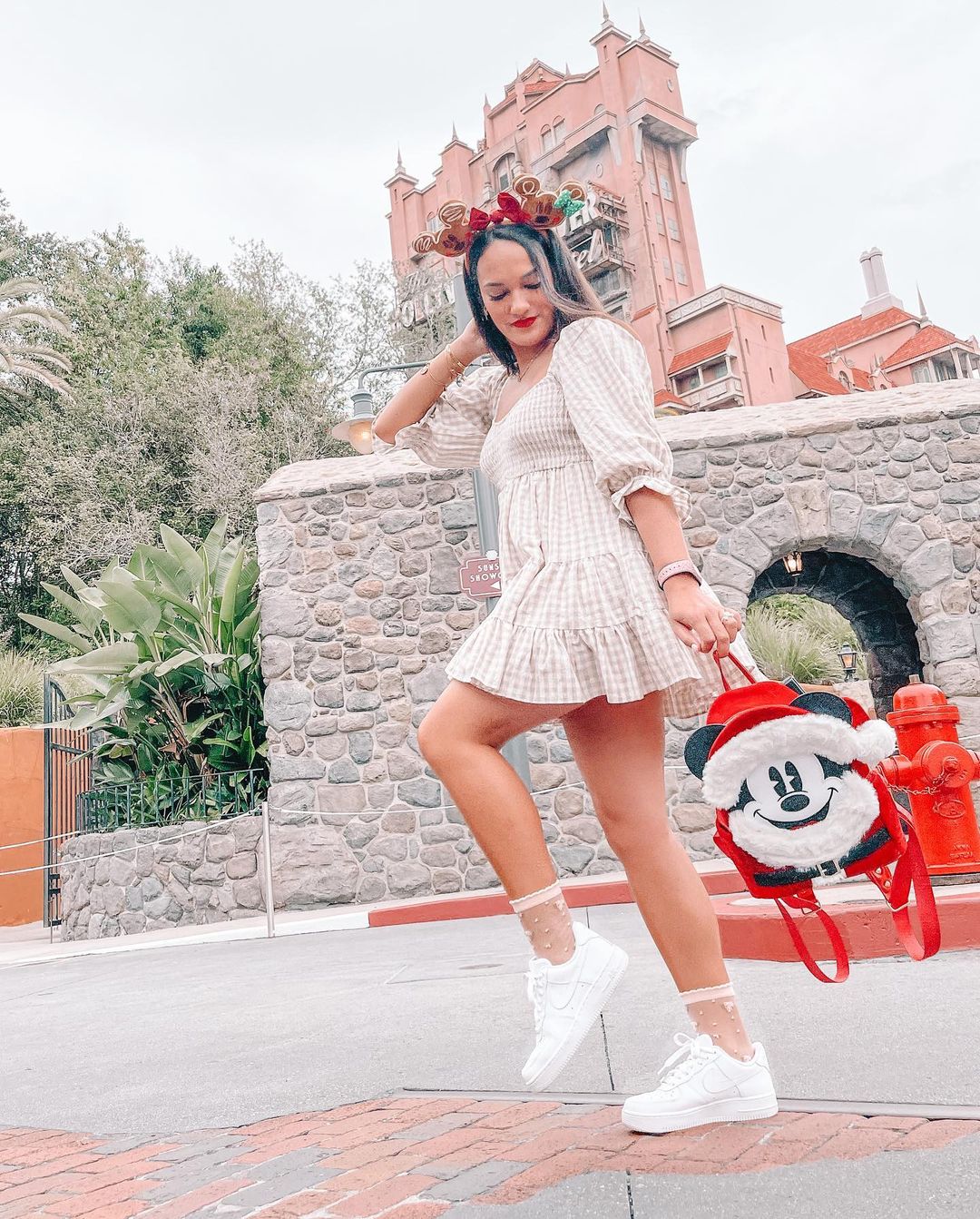 This outfit for Disney's Hollywood Studios is so cute!
Get a similar Hollywood Studios Outfit:
12. Black Dress + Minnie Mouse Ears
For a quick and easy (and cute!) Hollywood Studios outfit, simply wear a cute dress with Minnie Mouse ears! And of course...a fanny pack with Minnie Mouse is cute too!
13. Cute Overalls and a Toy-Story T-Shirt
Who doesn't love Toy Story Land?!! Find cute Toy Story overalls (these are from Her Universe) and a cute Toy Story t-shirt! To really complete this Hollywood Studios outfit, get Toy Story Mickey Ears and a Toy Story backpack!
Accessories to Wear to Hollywood Studios
An outfit isn't complete without accessories!
1. Minnie Mouse Purse
2. Mickey Mouse Purse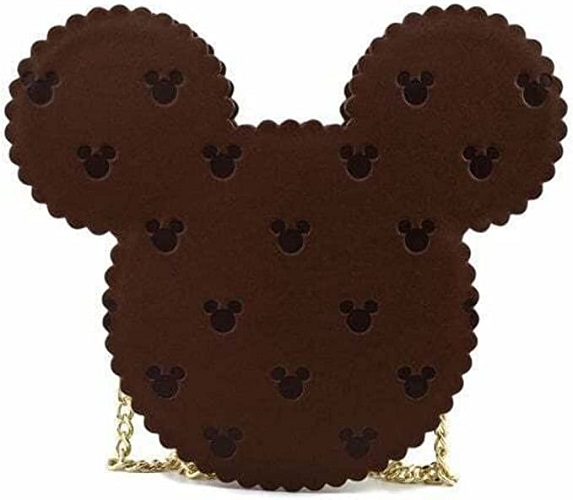 Best Minnie Mouse Ears for Hollywood Studios Outfits
If you've been to Disney World before, you know that Minnie Mouse ears are a MUST for Disney World!
Disney Minnie Mouse ears can be expensive at the parks, but Minnie Mouse ears are quite affordable if you buy them ahead of time on Amazon or Etsy.
Below are my favorite Minnie Mouse ears for Hollywood Studios.
These mouse ears are perfect for wearing with your Hollywood Studios outfit!
Comfy Shoes to Wear at Hollywood Studios
I personally like wearing sandals (with straps!) or cute athletic sneakers at Disney. White sneakers are super cute and a bit classier than running shoes.
Here are my top picks.
Best Rides and Attractions at Hollywood Studios
There are so many rides at Hollywood Studios…which are the BEST?
Below are my recommendations for which rides to prioritize going on at Disney's Hollywood Studios.
1. Indiana Jones Epic Stunt Spectacular!
This is a show vs. a ride, but the Indiana Jones stunt show is my favorite show in all of Disney World! My mom always loves this show too.
2. Millennium Falcon: Smugglers Run
Millennium Falcon is one of the newest rides at Disney's Hollywood Studios. You'll likely have to pay the extra $15-$20 to skip the line (with Individual Lightening Lane) for this one. Otherwise, expect to wait 2+ hours in line!
RELATED: Disney Genie+ Review
3. Toy Story Mania!
Toy Story Mania! is my absolute favorite ride in all of Disney World (tied with Splash Mountain). You will love shooting at the targets.
4. The Twilight Zone Tower of Terror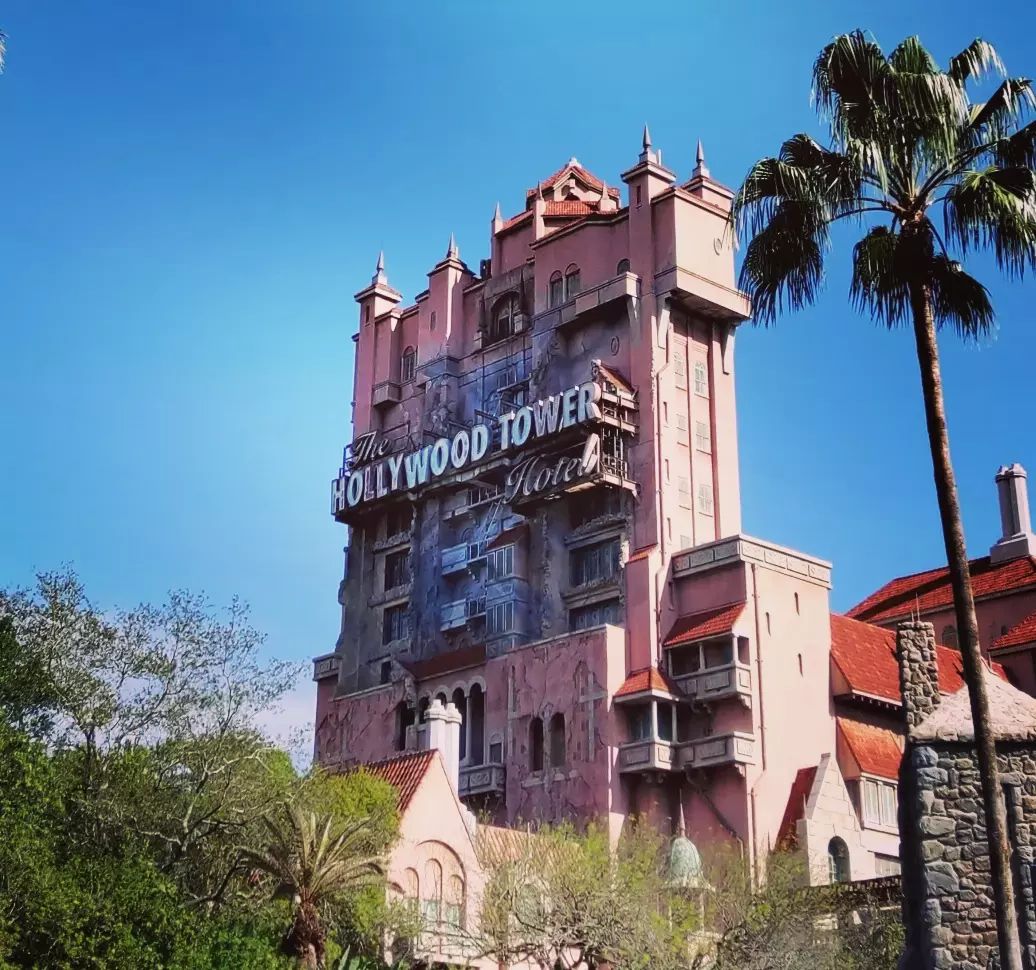 I personally HATE The Tower of Terror (it makes me feel sick), but most people love this ride.
5. Rock 'n' Roller Coaster Starring Aerosmith
Like The Twilight Zone Tower of Terror, this ride makes me sick, and I don't love it…but the Aerosmith roller coaster is amazing. If you love Space Mountain at The Magic Kingdom, you will likely love this roller coaster too.
6. Star Tours
The Adventures Continue – My mom, brother, and I all LOVE this ride. You can go on Star Tours multiple times and never get bored because each experience is slightly different.
Tip: Go on Star Tours at the end of the night. There is usually no line and cast members sometimes let you ride it multiple times in a row, without having to go through the line again.
Summary – Hollywood Studios Outfit Ideas
In summary, you have so many options when it comes to outfits to wear at Disney's Hollywood Studios.
You can go with a Star Wars-themed outfit, a cute old Hollywood-themed outfit, a Toy Story-themed outfit, or any t-shirt with shorts/pants with a Disney character on it!
More Disney Guides to Check Out
Are you planning a trip to Disney soon? Then these Disney guides are a must-read!
Best Disney World Outfits for Women
Best Disney Costumes for Women
Have a Question about Hollywood Studios? Leave a Comment 😊
Have a question about Hollywood Studios, visiting Disney, or staying at the hotels around Hollywood Studios?
Leave a comment below.
I visit Disney World a LOT...and I'd love to help you out!
Connect with Me
I'd love to connect with you!
Follow Very Easy Makeup on Facebook to get notified of new beauty, makeup, and fashion posts!
Please subscribe to the Very Easy Makeup YouTube channel. You'll find how-to tutorials for very easy makeup and bleaching hair blonde at home.
Sign up for the Very Easy Makeup Newsletter.