10 Christmas Makeup Looks Perfect for Holiday Parties
This post may contain affiliate links, which means I may earn a commission if you decide to make a purchase through our links, at no cost to you. You may view the disclosure here.
Christmas Makeup Looks
Christmas and the winter holidays call for family get-togethers in matching pajamas, funny (and cute!) Christmas sweaters, warm and cute Christmas pajamas, and of course…Christmas holiday parties and fun holiday makeup!
The best Christmas makeup looks are bold and bright. Think glittery eyeshadow, sparkles, red lips, and defined eyes for the best Christmas makeup looks.
This Christmas makeup guide covers everything you need to know about easy holiday makeup and how to get the perfect Christmas makeup look.
Below you'll find
Tips on choosing the best Christmas makeup look for you
Easy Christmas makeup ideas
The best red lipsticks to wear for holiday makeup looks
Tips for Choosing Your Christmas Makeup Look
Christmas makeup looks fall into two categories: 1) soft and sweet or 3) bold and bright.
So ask yourself
1. Do I want to look a fun, cute makeup look – perfect for Christmas with the family or church?
2. Or, do I want a bold and daring Christmas makeup look – perfect for a sexy Christmas holiday party (or a Christmas night in sexy pajamas 😉)?
For a soft and sweet Christmas makeup look, try Christmas makeup tips #1, 2, 3, 7, and 8 below.
For a bold, sultry, and sexy Christmas look, try makeup tips #4, 5, 6, 9, and 10 below.
10 Best (and Easy to Copy!) Christmas Makeup Looks
These Christmas makeup looks are perfect for holiday parties and for New Year's Eve parties too!
1. Glittery Eyeshadow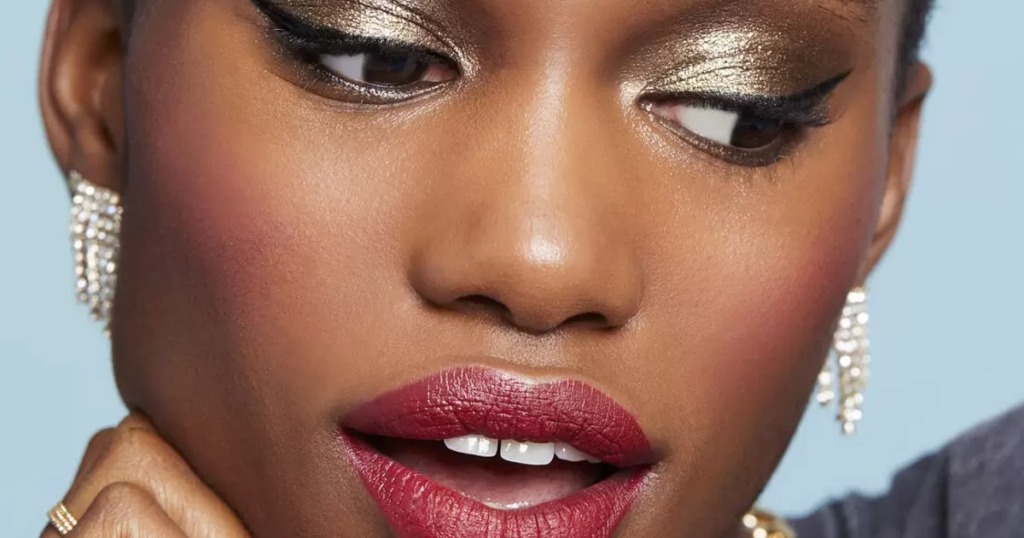 I LOVE glittery eyeshadow. Christmas time is all about being festive, so why not wear sparkly and glittery eyeshadow?
Go with sparkly brown if you have blue eyes, purple for green eyes, and gold for brown eyes.
I personally LOVE the sparkly eyeshadow by Too Faced the most, since it smells good.
To complete the festive look, put on your favorite red Christmas dress and wear your favorite pair of Christmas earrings.
2. Red Matte Lips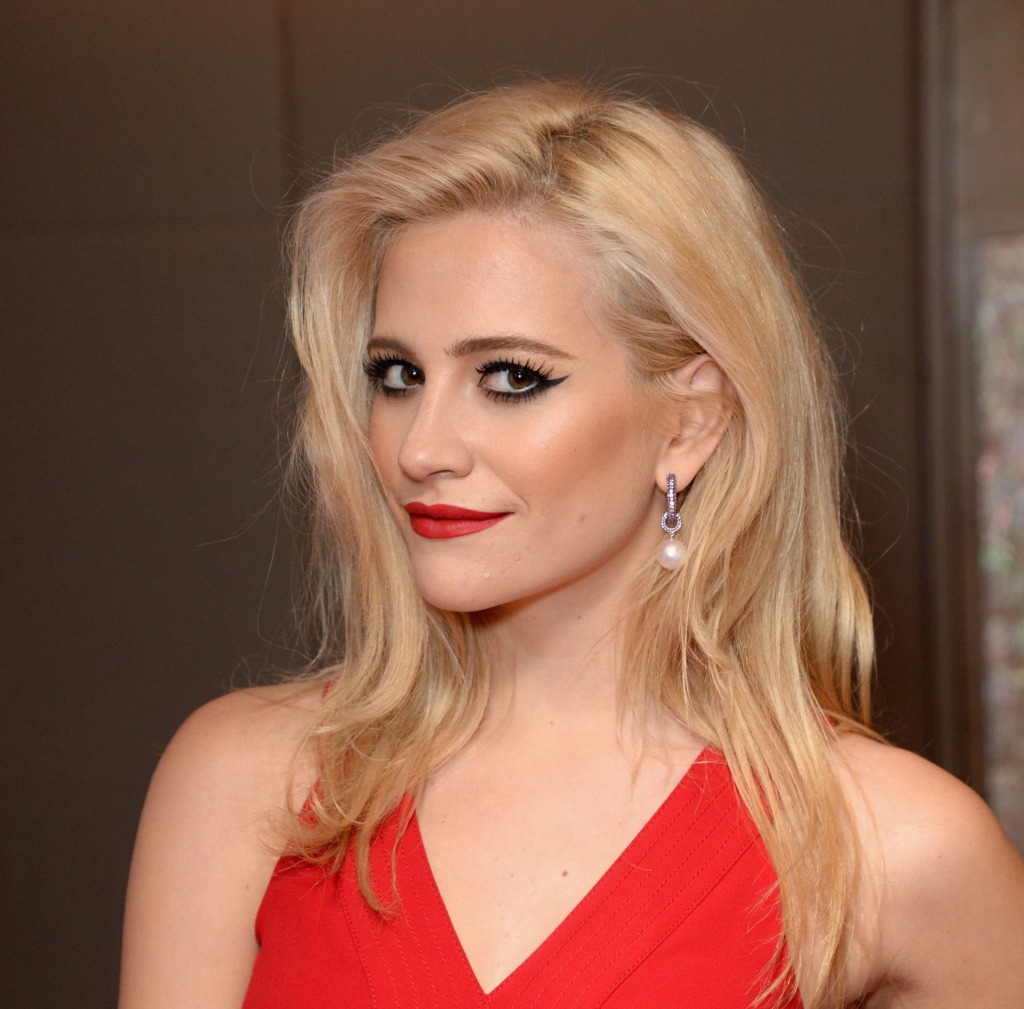 Red matte lips say, "look at me!" and are a perfect Christmas makeup look that's EASY to copy.
I love the Revlon ColorStay Overtime in Constantly Coral for women with fair skin. It's a fun, bright lip color and a great natural-looking drugstore lipstick for women.
See what the Revlon ColorStay lip stain looks like in the Very Easy Makeup YouTube video below.
YSL also has GREAT matte lipsticks (I love the Tatouge Couture Velvet Cream Matte Liquid Lipstick) for women.
3. Pink Stained Cheeks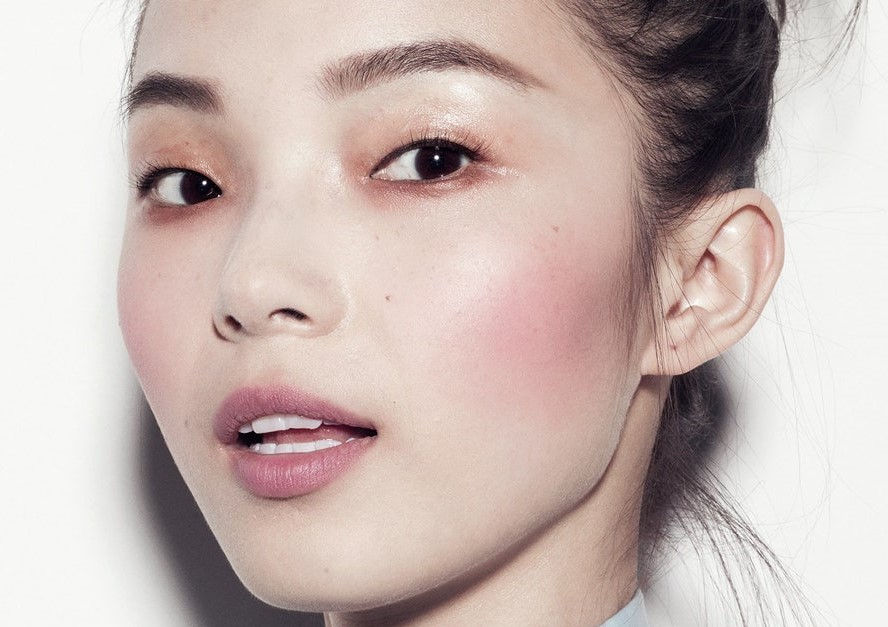 Light pink cheeks are feminine and fun for holiday makeup (and for summertime girly outfits!).
Simply apply a light pink lip stain to your cheeks and you'll be glistening through the night.
The Benefit Benetint Lip & Cheek Stain is a cult favorite.
4. Extra Thick Eyelashes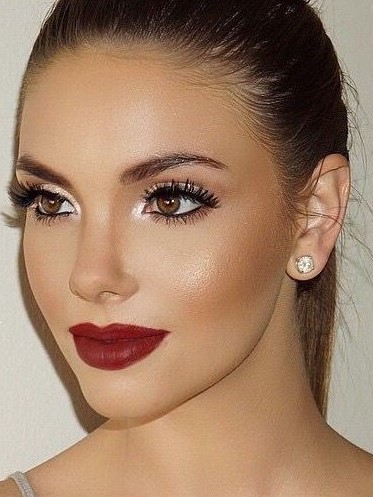 The best sexy Christmas makeup looks have bold lips and extra thick eyelashes.
Simply use a GREAT eyelash primer before applying your favorite mascara and you'll be good to go!
I swear by the Christian Breton Paris eyelash builder for creating thick and glamorous eyelashes.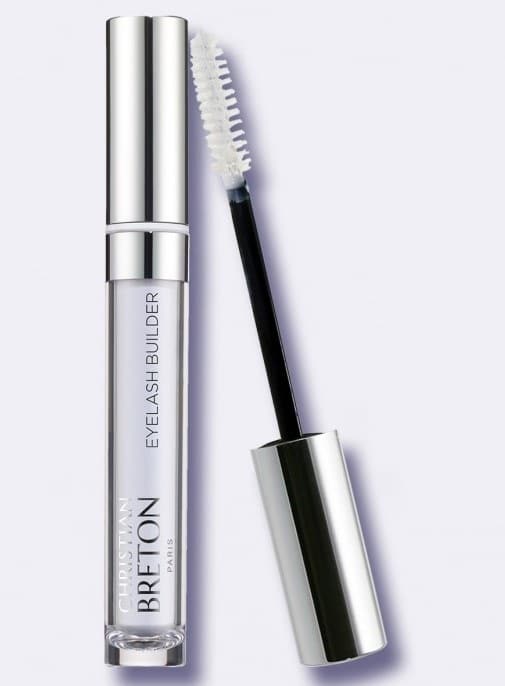 See before and after results in this YouTube video.
5. Defined Eyebrows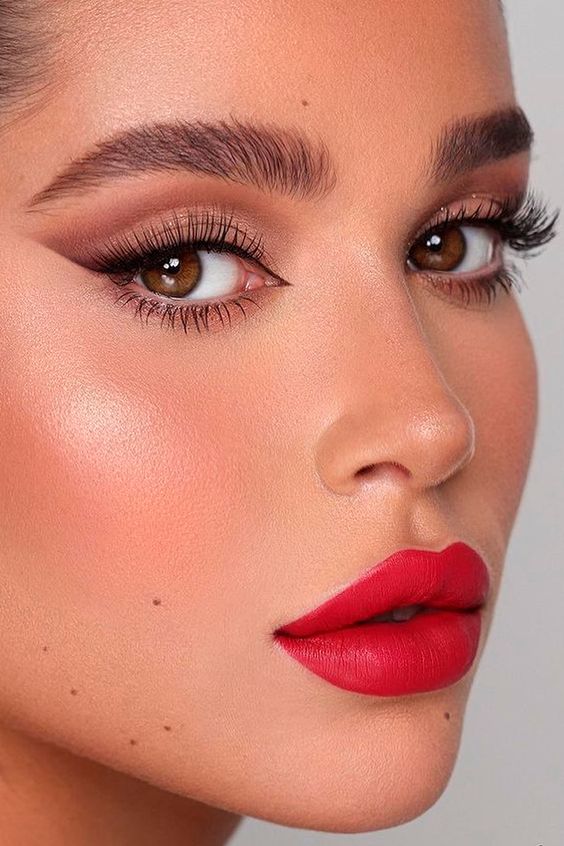 Thick, bold eyebrows are IN right now.
Defined eyebrows will make your Christmas makeup come together nicely.
For easy, defined eyebrows, use a natural-looking eyebrow pencil.
I love the Billion Dollar Brows eyebrow pencil for thick eyebrows and the Laura Mercier eyebrow pencil in Fair Blonde for a more natural look.
Check out the YouTube video below to see what the Billion Dollar Brows pencil looks like.
6. Extra Thick Eyeliner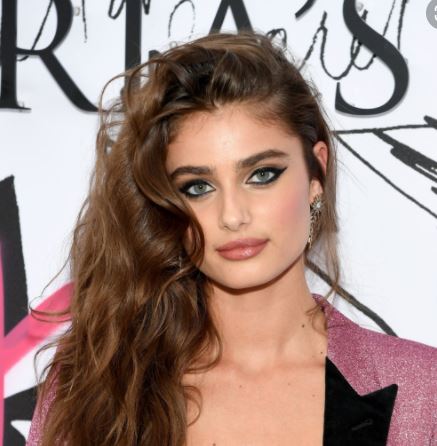 For a bold and FUN Christmas makeup look, go with EXTRA thick eyeliner. Line both the top and the bottom of your eyes for a bold makeup look.
I recently discovered the Maybelline New York eyeliner on Amazon. I LOVE it!! This eyeliner is soft and easy to apply. It smudges a little bit, but it looks AMAZING.
For a softer Christmas makeup look, go with a soft brown eyeliner or a black eyeliner.
Caution: If you are over 35 years old, you may not want to go with too bold of an eyeliner. It may make you look older vs. look younger!
7. Green, Sparkly Eyeshadow
If you ask someone what two colors come to mind when they think of Christmas, they will likely say, "Green and red!" 😊
For an easy Christmas makeup look, simply put on green, sparkly eyeshadow.
If you don't have green eyeshadow at home, you can get a fun metallic eyeshadow from e.l.f for less than $5 on Amazon.
8. Dewy and Glowy Look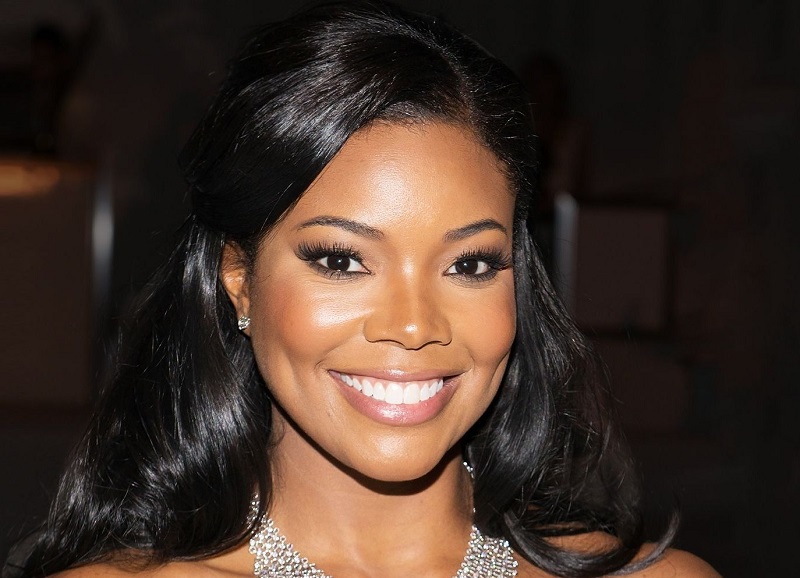 There's something about a dewy and glowy makeup look that makes ANY woman look younger.
How to Get Glowing Skin for Your Christmas Makeup Look
The easiest way to get a dewy and glowy Christmas makeup look is to apply a highlighter on the inner corners of your eyes and above your cheekbones.
I love the L'Oreal Paris highlighter because it's easy to apply (and cheap!).
Then, apply a makeup setting spray like NYX Professional Makeup spray after you apply your makeup.
If you really want to get into the dewy look, check out this dewy skin guide by Marie Claire.
9. Smokey Eyeshadow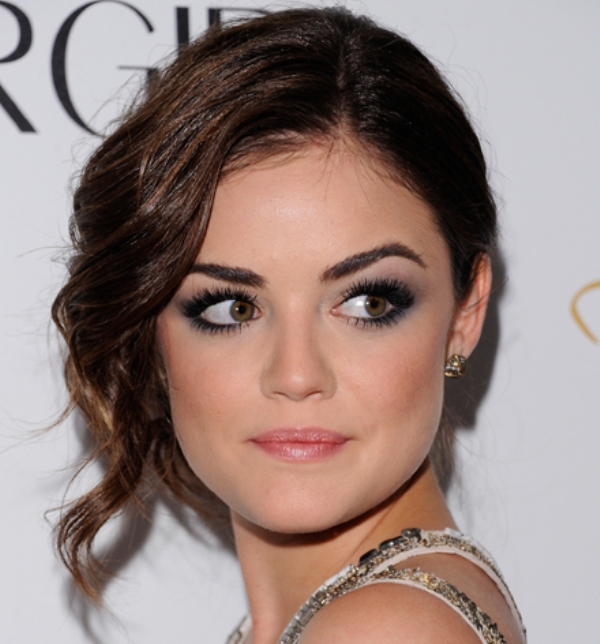 Oh smokey eyes…perfect for date night, stunning and glamorous photoshoots, and…Christmas holiday parties!
I wouldn't recommend the smokey eyeshadow look for work holiday parties, but the smokey eyeshadow makeup look is appropriate for Christmas holiday parties with friends or a night out with the girls.
10. Burgundy Matte Lips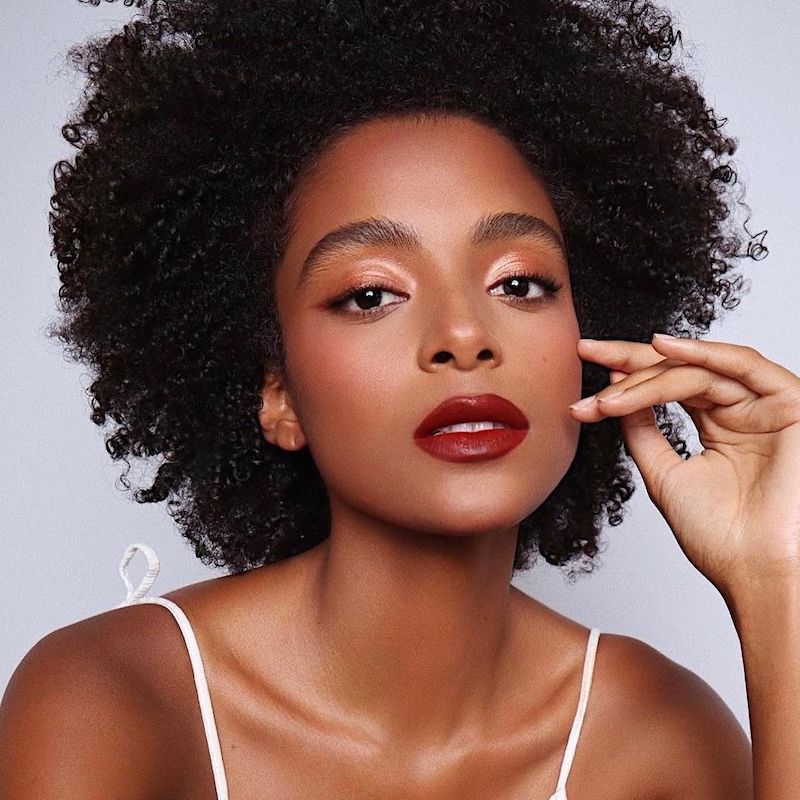 A bold and night-time Christmas makeup look is to pair burgundy matte lipstick with shimmery blush and glittery eyeshadow.
Many women love the Maybelline New York SuperStay Matte lipstick in VOYAGER. It stays on and is super affordable!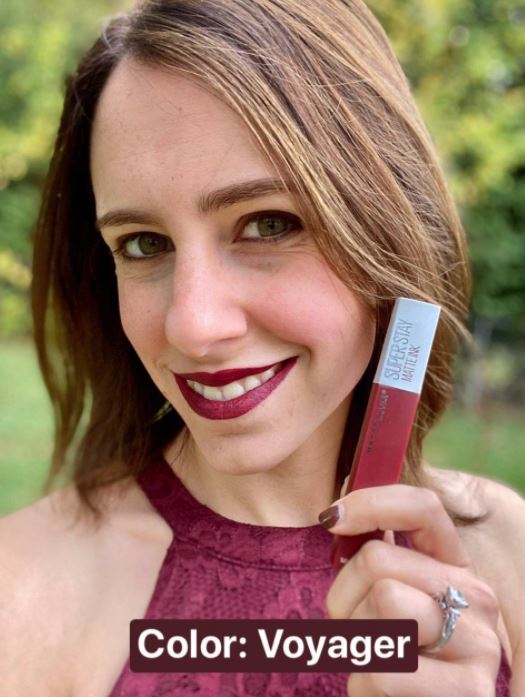 One Final Idea for Holiday Makeup – Glitter!
Glitter is PERFECT for festivals, and it is also GREAT for festive Christmas makeup looks.
A little bit of glitter and sparkle goes a long way.
You can wear a shimmery blush for holiday makeup or apply actual glitter to your cheeks (or even lips!)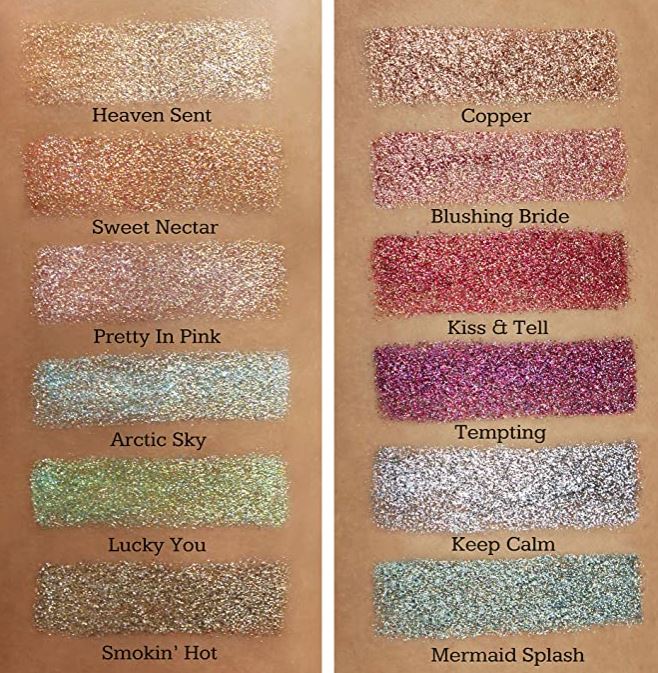 More Holiday Ideas for Women
Want to get into the holiday and party spirit?
An easy way to dress up any Christmas outfit is to wear fun Christmas earrings, add a fun gold pin to your hair, or wear a fun and sparkly headband.
If you haven't picked out your New Year's Eve outfit yet, it's time to decide whether you want to go with a fancy cocktail dress, a stylish jumpsuit, or a casual and warm New Year's Eve outfit with leggings and a warm sweater.
Related Fashion Articles by Very Easy Makeup
If you enjoyed this article, check out these similar articles and pages by Very Easy Makeup.
The 3 Most Comfortable Bras EVER
Loungewear Sets with Pants for Women
Connect with Very Easy Makeup
I'd love to connect with you!
Follow Very Easy Makeup on Facebook to get notified of new beauty, makeup, and fashion posts!
Please subscribe to the Very Easy Makeup YouTube channel. You'll find how-to tutorials for very easy makeup and bleaching hair blonde at home.
Sign up for the Very Easy Makeup Newsletter.